Wbrew pozorom, głównym powodem istnienia stacji Halley wcale nie jest stworzenie dla mnie okazji do realizacji mojego życiowego marzenia czy zapewnienie mi rozrywki, tylko prowadzenia Bardzo Ważnych Badań Naukowych. 
Jednym z projektów, który obecnie jest realizowany w Halley jest projekt BARREL. BARREL to bardzo fachowy skrót, rozwinięciem którego jest: Balloon Array for Radiation-belt Electron Losses (nawet nie będę próbował tego przetłumaczyć na polski!) i który jest projektem ufundowanym przez NASA, a który jest realizowany właśnie w stacji Halley VI, a także w stacji należącej do RPA – SANAE IV. 
Projekt ten przewiduje wypuszczenie w powietrze dwudziestu balonów wypełnionych helem, z których każdy wynosi ladunek instrumentów o wadze około 20 kg na wysokość około 30-35 km nad powierzchnią ziemi. Na każdy ładunek składają się dwa podstawowe instrumenty: sensor promieniowania X oraz magnetometr, plus dodatkowo panele słoneczne, akumulator, kilka sensorów do monitorowania całego systemu, odbiornik GPS do określenia i śledzenia pozycji geograficznej i wysokości balona oraz modem Iridium, za pomocą którego wszystkie informacje są przesyłane w czasie rzeczywistym do naukowców na ziemi.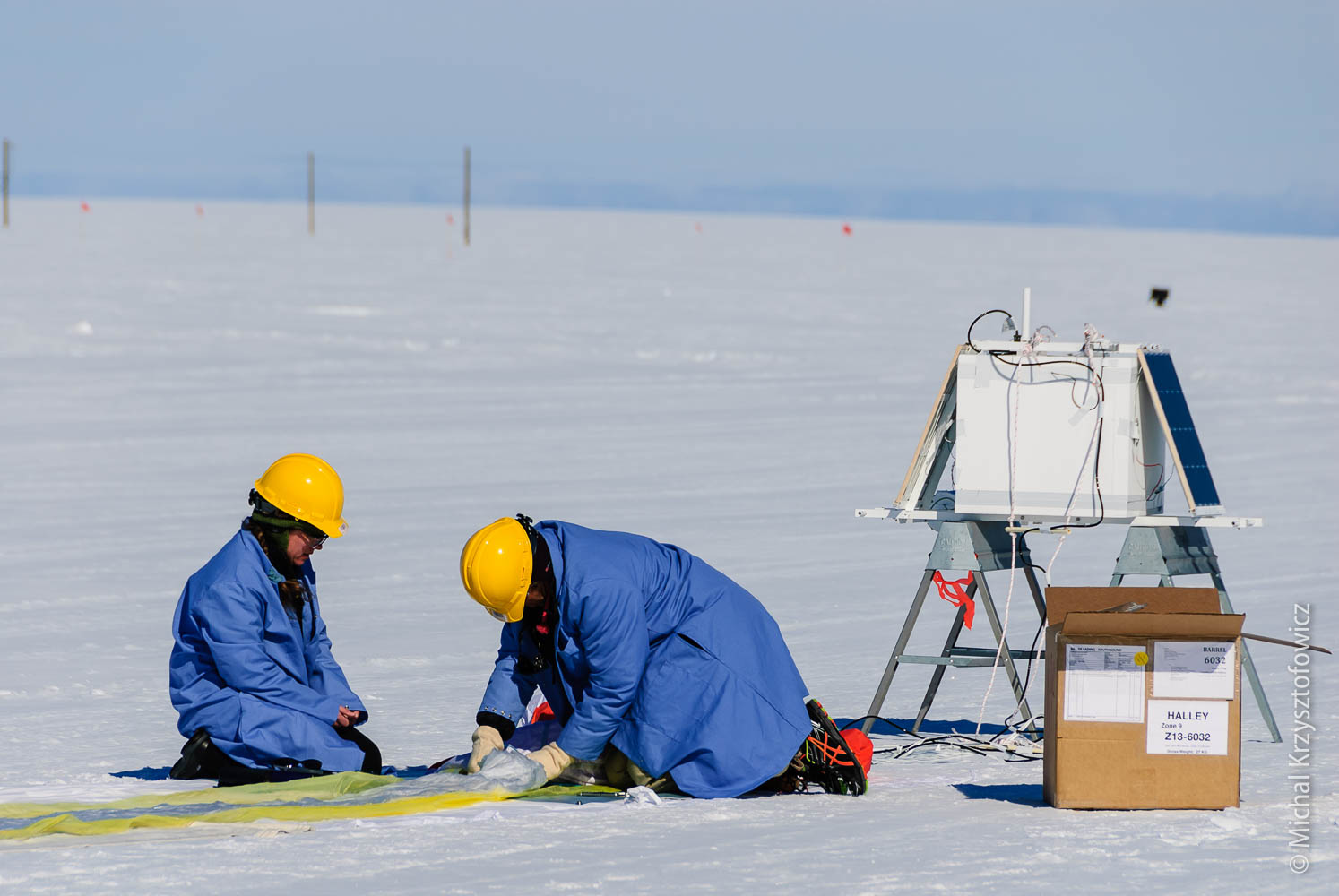 przygotowanie ładunku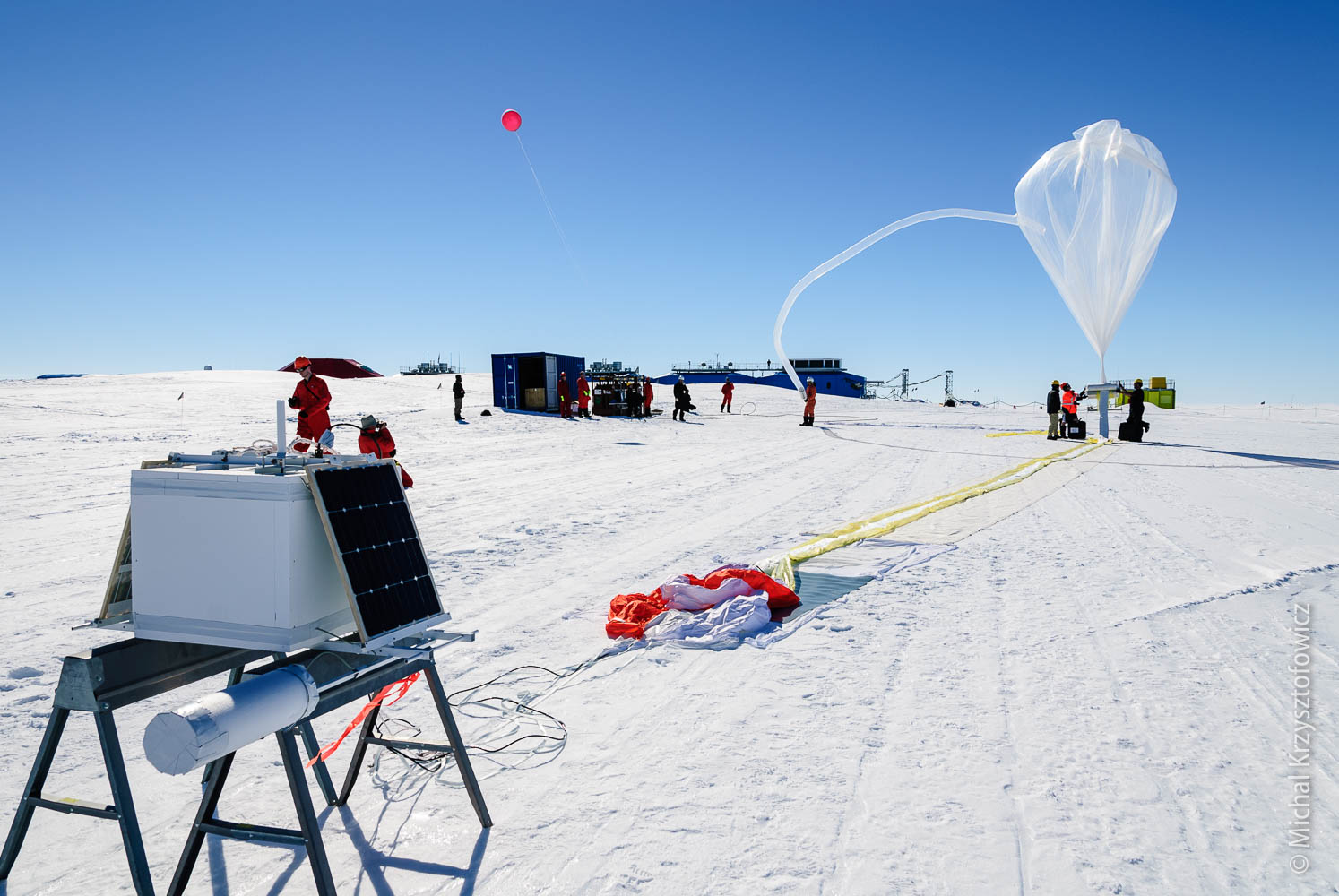 napełnianie balona
Każdy z nas ma okazję wziąć udział w wypuszczeniu balonów – mimo, że całość jest bardzo poważnym przedsięwzięciem w imię Bardzo Ważnych Badań Naukowych, to również świetna zabawa. A gdy do tego wszystkiego pogoda współpracuje, otrzymujemy fantastyczne warunki do robienia zdjęć!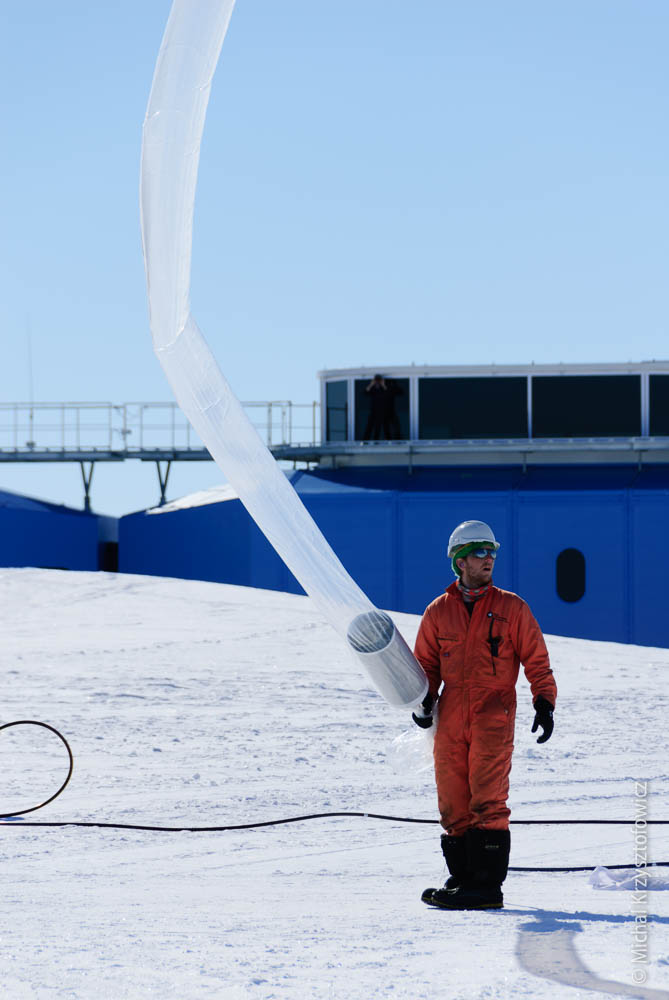 Christoph nadmuchuje balon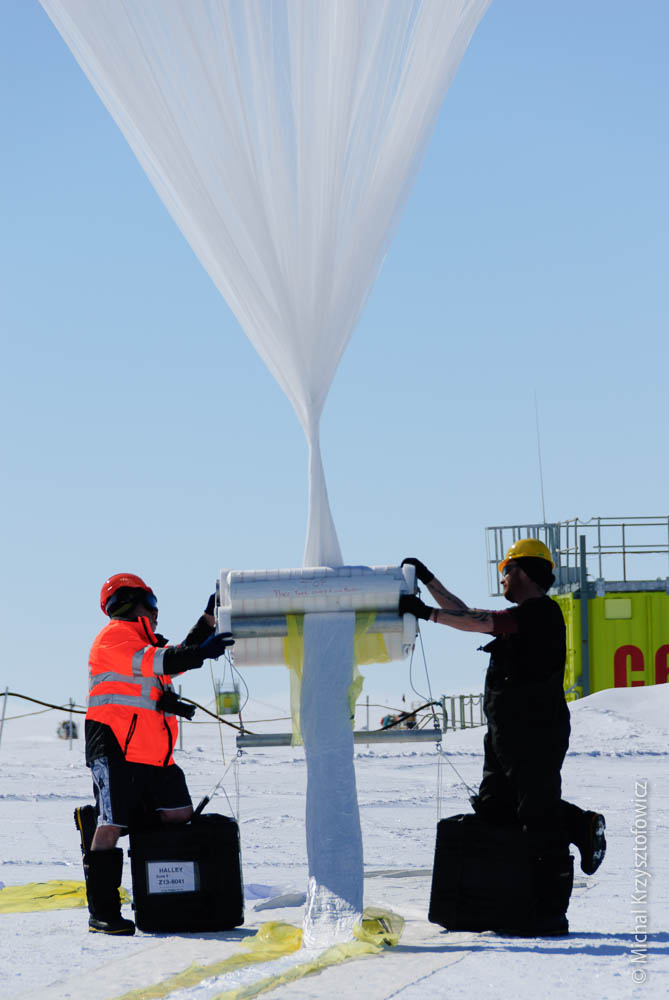 Stewie i Jimmi za chwilę przetną linkę spustową i wypuszczą balon
Gdyby jakimś cudem wszystko to było niewystarczające, jedno z moich zdjęć zostało oficjalnie użyte przez NASA do zilustrowania artykułu poświęconego programowi na ich serwerze!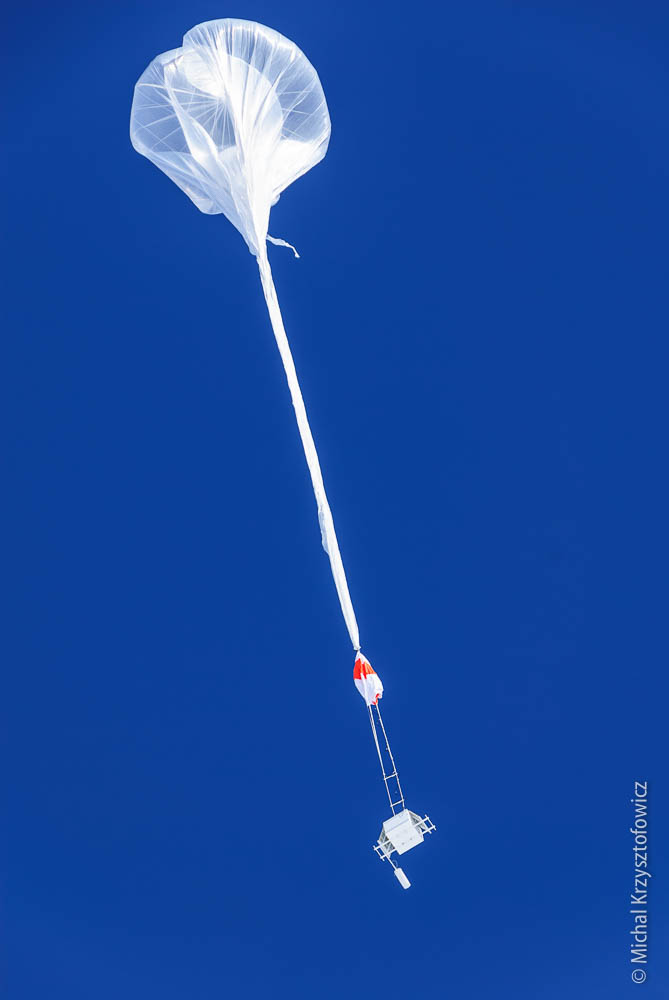 Leć!