Hey there again!
I know I let the blog updating slip a bit over the last while – it's not that there's nothing to write about, it's just that there's so much stuff going on it's hard to keep up!
I've just come back from almost two-weeks long intensive pre-deployment training called The Conference, held as usual in Girton College for the first part, and in the Peak District for the second part.
The first impressions: I'm dog tired, I'm all psyched up to go, I've made a lot of new friends and I got a cold… but fuck, what a ride!
The Conference
The Conference, as I mentioned above, was held at Girton College. There was probably around 150 people there including new and old winterers, summer staff, some general BAS staff, scientist from universities abroad who will be running some projects in association with BAS, the doctors from BAS Medical Unit and even a gentleman from the Foreign Office.
We started off with blood tests, which were mandatory for the wintering staff (as you can imagine – there's no blood bank in Antarctica, we're it), intro presentation and meeting up with all our fellow winterers, followed by solid 2 days full of presentations, including talks on:
the Antarctic Treaty
how we get to Antarctica
HR talk
a talk about clothing, living and working over there
an aircraft talk (quite a lot of BAS operations involved flying two types of aricraft: Twin Otters and Dash 7)
accidents and lessons learned
media and communications
photography
health and safety
ships (mainly the RRS Ernest Shackleton, which is the one I'll be traveling on, affectionately called "the Shack", and the RRS James Clark Ross, called "JCR")
environmental issues
IT and comms systems
We also had a very exciting session called Science Stations. There were four science stations set up, which focused on various science done in Antarctica – from marine biology and diving, to climate and the atmosphere, to glaciers and remote sensing, to fossils.
We were also shown a few videos, with the final one doing a great job on motivating us all to go South (as if any of us needed further convincing!)
All this was followed by a day full of various practical training modules for selected staff, ranging from Oil Spill response, to Fire Extinguisher training and incluing Kitting out sessions for those who haven't been issued their clothing yet. As I wasn't scheduled for any of those, I used the opportunity to get some lie-in and then to finish packing my p-box and kit bag, to make the ready for delivery to BAS.
First Aid Course
Following that, we've started a full three days First Aid Course. Again – this was all very intensive, with long days and sometimes it felt like an information overload, but it was great fun with the right mix of theory and practice, brilliant speakers and just a wealth of medical experience available to us in the form of 15 or so doctors from BASMU (BAS Medical Unit). We've learned everything from CPR and rescue breathes, to splinting using various purpose made and improvised splints, to treating shock, to recognising and treating hypothermia… and even injecting saline solution into an orange! (this was part of learning the IM injections), with the last day of the First Aid Course running through various scenarios, most of which very real!
Personal Survival Techniques Course (PST / STCW '95)
This is one of the courses I was really looking forward to. Unfortunately, I went down with the cold and decided to pull the pin on it. I figured it's easier to reschedule the PST course and do it another time than to get much worse and not being able to do the Field Course.
I'll cover the PST course in a separate post after I do it.
Field Course
Field course was the best part of the whole experience. We went to Derbyshire and spent 3 days camping out in an outdoor adventure centre. We were sleeping in pyramid tents, not unlike the ones used in Antarctica for deep field trips (OK, they are much different, but they have similar enough shape and size).
These were again intensive enough days, but it was also loads of fun and we've all made a lot of new friends and learned a lot in the process.
We've covered stoves, cooking and living in tents (firing up a primer stove is a bit more difficult than I expected, but the experts all agree that these are the best things out there in terms of stoves, so I believe them!), familiarisation with some of the equipment we'll be using out there. We then moved on to some high rope training, which started off with simple belaying, abseiling and jumaring up the rope: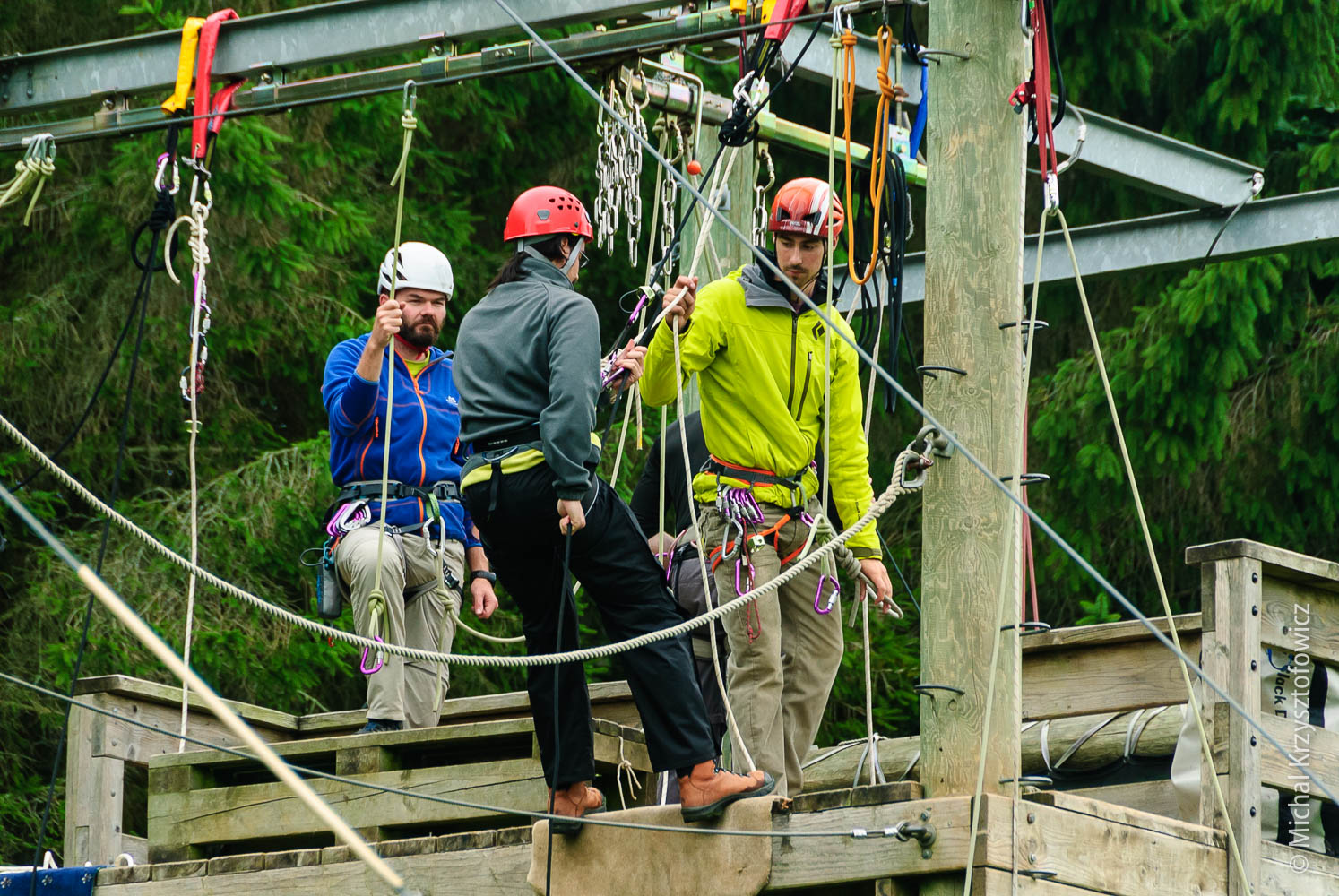 Octavian practicing abseiling down into the "crevasse"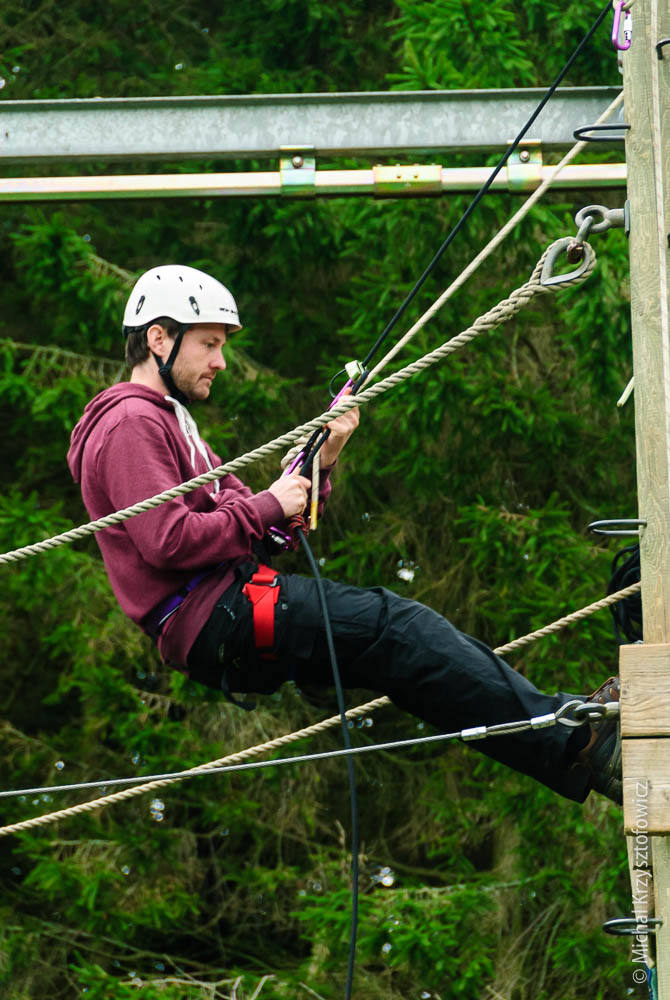 Matt practicing abseiling down into the "crevasse"
We also had a day out in the Moors, learning in practice how to work with a map and a compass to find where we are (i.e. to relocate ourselves), or to  navigate precisely to a chosen point (which could be anything from a feature, like a house, a rock, a wall, etc, to an artificial point like an altitude point or the exact centre of an area rounded by a contour line).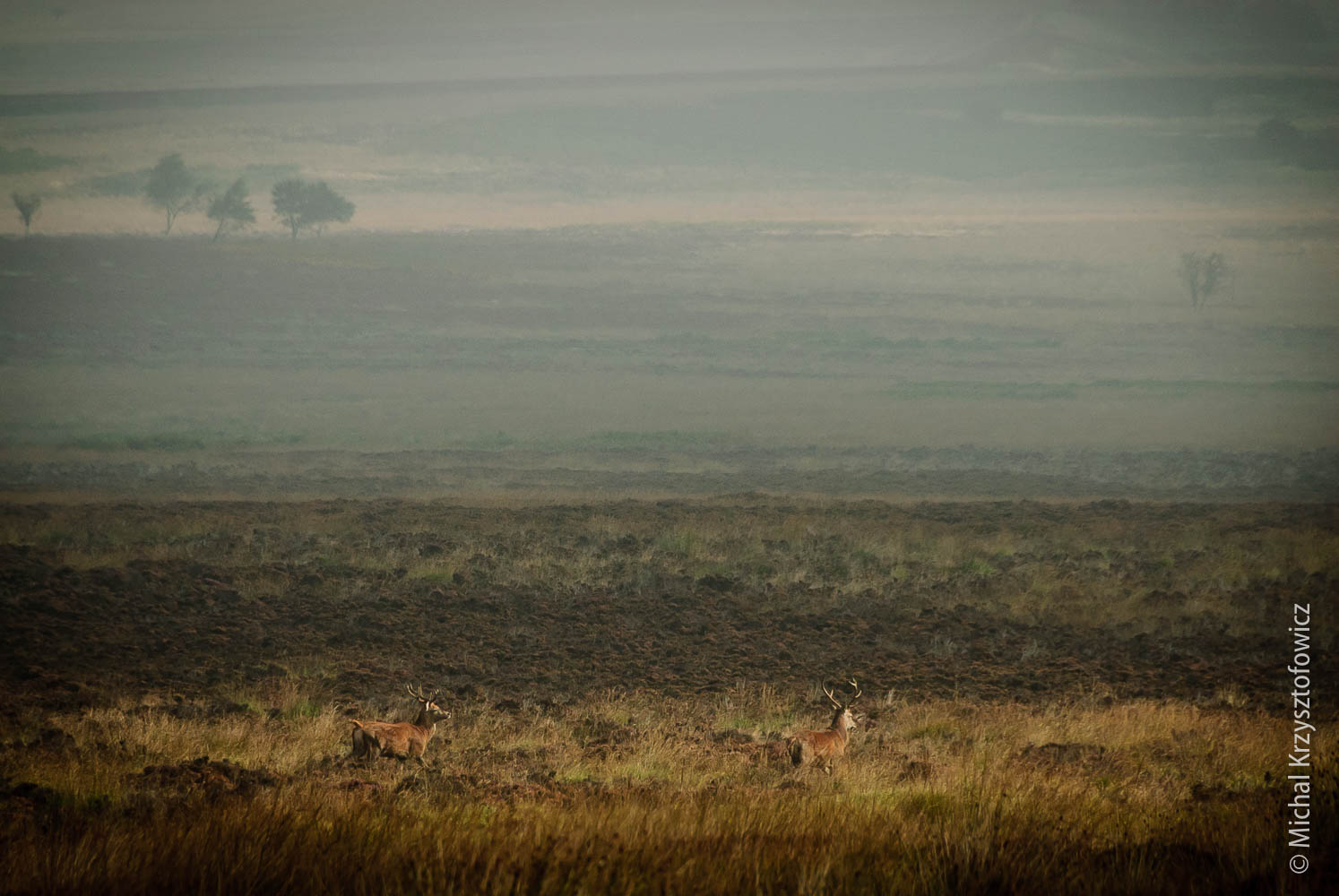 Navigation exercise – deers out in the moors
Navigation exercise – discussion of one of the legs after we reached the waypoint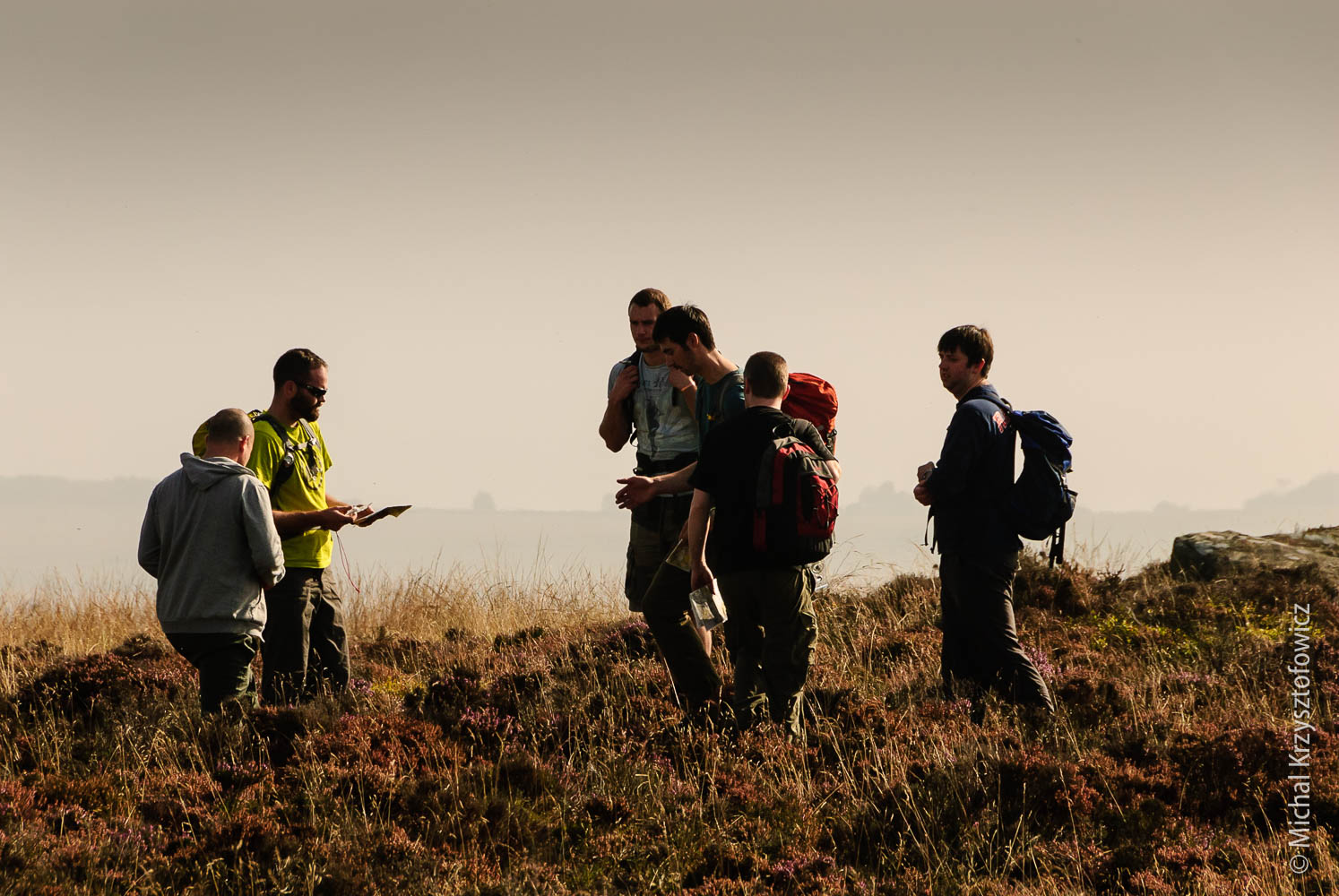 Navigation exercise – Al explaining stuff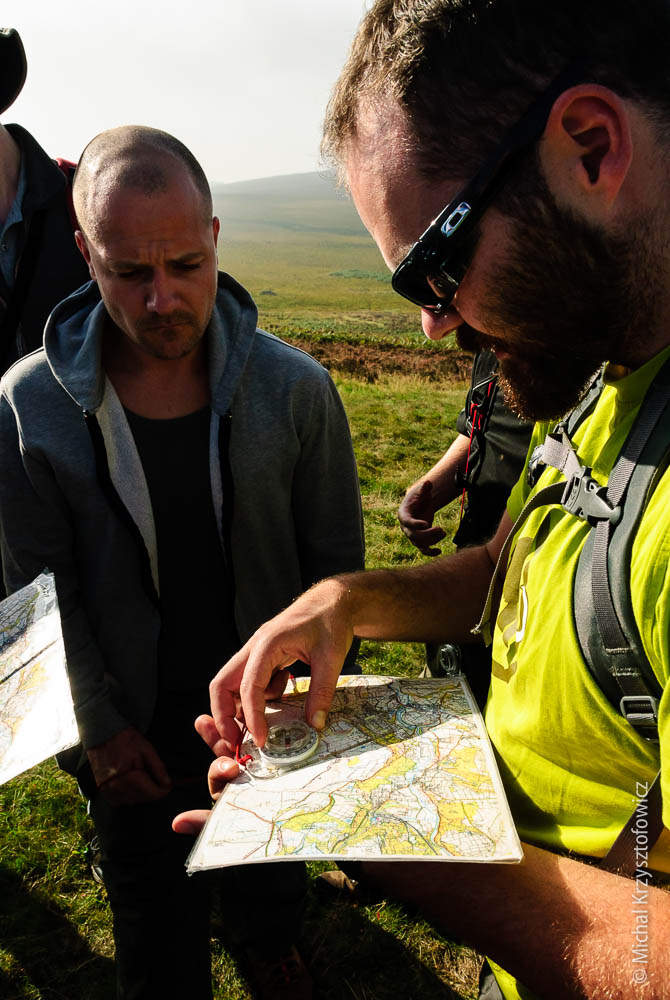 Navigation exercise – Al explaining more map stuff
[map style="width: auto; height:400px; margin:20px 0px 20px 0px; border: 1px solid black;" maptype="TERRAIN" gpx="http://antarcti.co/wp-content/uploads/sites/12/bas-nav-exercise.GPX"] 
Navigation exercise – Our track
The following day we went out to play on high ropes some more, this time practicing a scenario where each of us had to abseil down into a crevasse and then switch to jumars and ascend out of the crevasse. A lot of potential to fuck up which would result in a rather unpleasant way (that is, if the fuck-up happened in real life; on the course we were really well protected with an extra line and an instructor watching every our move like a hawk), but also great fun. I love this stuff!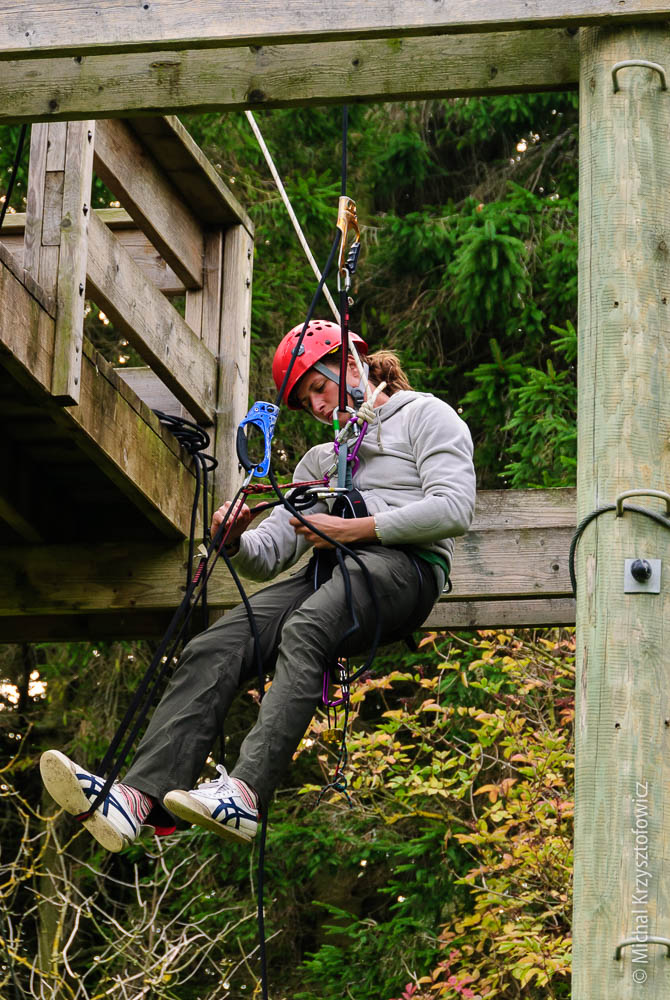 High ropes – Petra switching to Jumars after having descended into a "crevasse"
And finally, after it was all over, we took the opportunity to take a group picture of the Halley Wintering Team (minus two):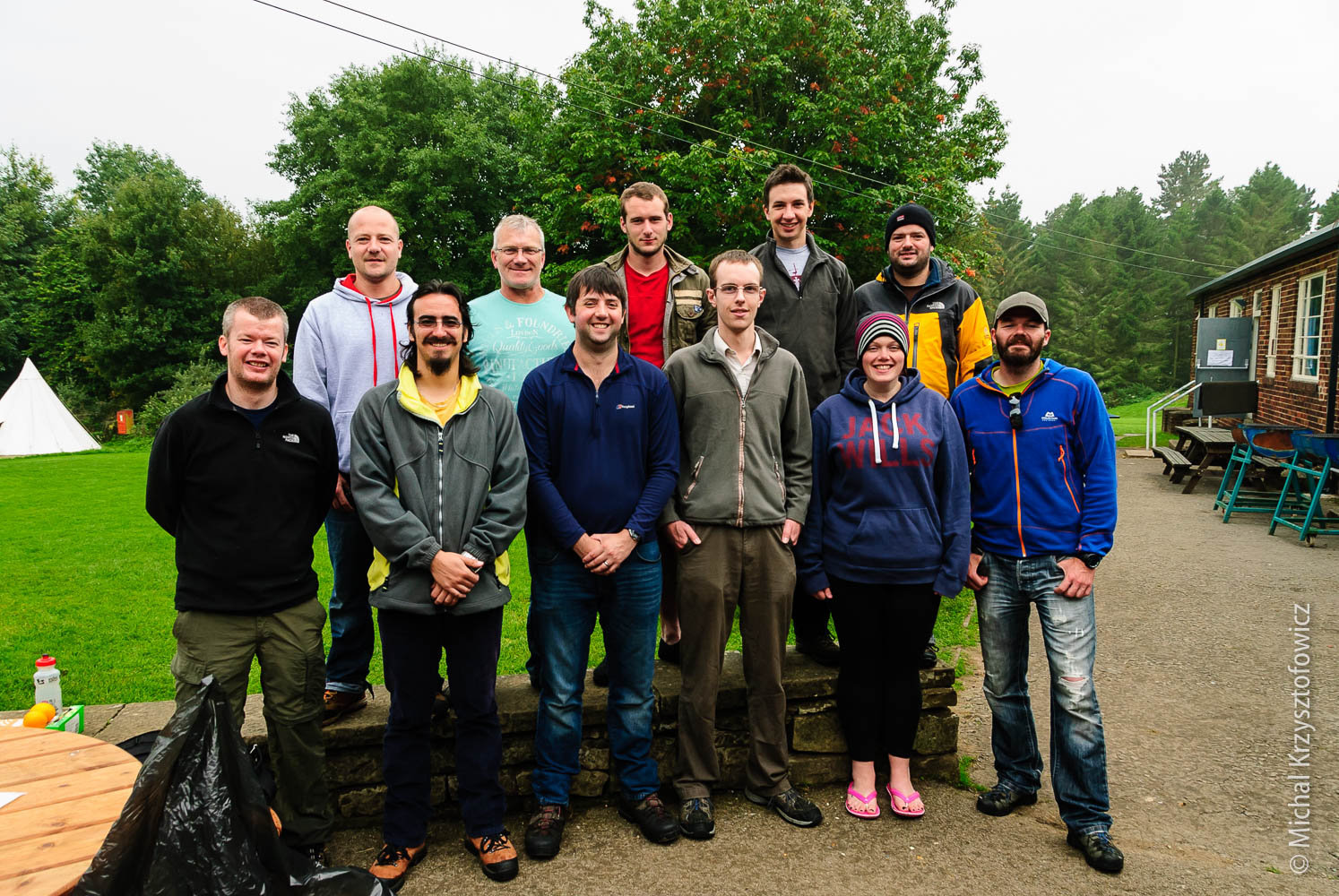 Halley Wintering Team (minus two) for 2013-2015
All in all, this was a brilliant time and the (almost) two weeks flew by really quickly. And to think that this was us, in work… life is tough!