In a few posts from a couple of months ago (Optical Phenomena and Photo Friday) I showed you images of a Sno-Cat with some Sun Halos, Sun Dogs, Pillars, Parhelic Circles, Upper Tangent Circles, as well as some other Sun Halos around the station, all of which were caused by Diamond Dust.
It turns out that the same Diamond Dust can cause similar effects with all sources of light.Today I have a couple of shots of Halley VI station with the moon overhead, with a really nice Moon Halo, Moon Dogs, the Upper Tangent Arc and a Moon Pillar.
I also have a picture taken towards the Garage and the Workshop, away from the Moon. These two buildings have really strong outside lights turned on to assist us in making our way between them should the visibility drop. With the Diamond Dust we've had today, these produce their own Light Pillars!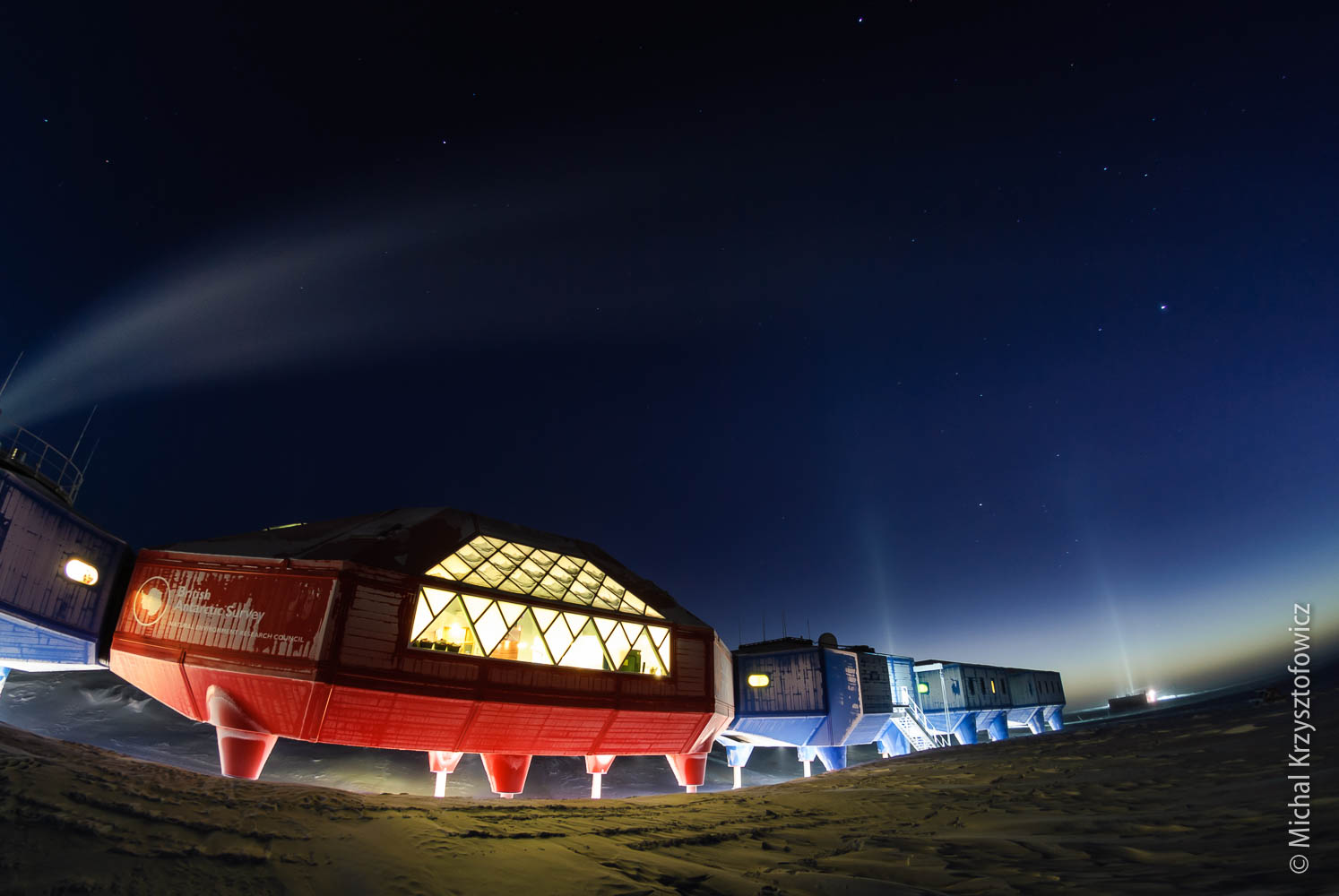 Not a bad day in the office, eh?