There was not a lot going on here on this blog for the last few weeks and in case you're wondering why, it's because in my mind I'm already finished here and waiting to go home! Also, sorry kids – no pictures in this one for a change!
Waiting for the Shack
We had a few changes to the Shackleton's itinerary and her arrival here as well as the final departure to the Falklands have been delayed by a week due to the earlier trouble she had getting through the sea ice. It seems that the extent, as well as the amount of the pack ice around Antarctica was greater than observed for many seasons before, and it caused some significant delays with the first call, which had a knock-on effect on other jobs that were planned for Shack for the winter.
In any case, the planned arrival to Halley is now set for 28 February and we're meant to be leaving here on the 5 March, however I expect things to go a little bit quicker than that.
Needless to say, we're keeping a close eye on Shackleton's movements (her current position is displayed below, provided by www.sailwx.info):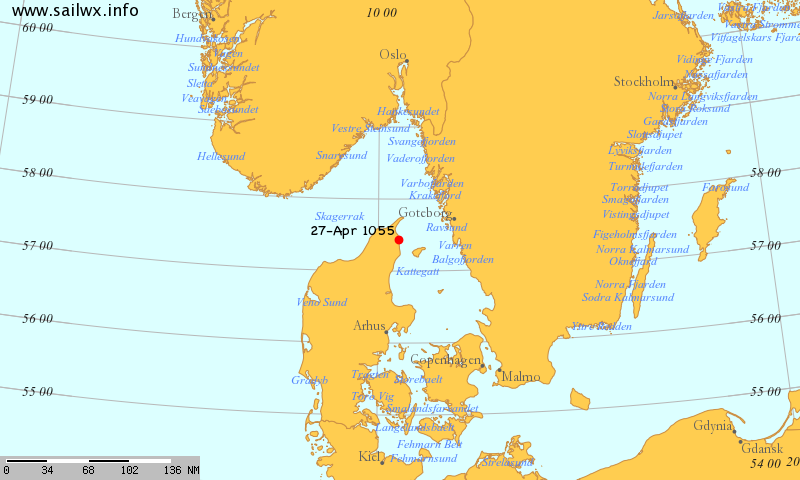 Packing
I spent the last week or so slowly packing my stuff. It's unbelievable how much stuff I have here and I know for sure I've brought too much with me, especially for some stupid reason on the clothes front, but also in terms of toys and other things I thought I wouldn't be able to live without. There's a lesson in there – next time I will definitely pack less!
To give you an impression (no pictures yet, as packing is still a bit of a work in progress), I've got the following with me.
Things I'll be sending back on a ship as consigned cargo
My P-Box. Weighing at almost 40kg (and counting!), it's a black sturdy plastic box I was issued with to pack my belongings into. It contains all stuff I can actually happily live without for the next six months or so: cables, some clothes and shoes, leftover toiletries and the likes.
A BAS issue hold-all bag. This one currently is not too heavy (although it's packed full) and contains most of my outdoor recreation kit, like ski boots, my kite, climbing and skiing helmets, climbing harness and carabiners, etc and so on. Current weight: 18kg
A BAS issue kit bag. This is a separate bag containing all the clothes I've been issued with by BAS to use for work in Antarctica. Lightweight at only around 15kg.
My own hold-all bag with clothes, which I'm sending back on the ship. This is literally full of clothes and most of those I didn't really wear. I won't be bringing that again. Current weight – somewhere in a region of 20kg.
Skis
Things I'm traveling back with
I'm trying to get everything down to a single relatively lightweight bag with some clothes (which will travel as cargo hold luggage) and a backpack as my hand luggage.
Paperwork
Bringing stuff back from Antarctica is a logistics exercise in itself. Each item of cargo needs to have its own Bill of Lading (we get issued with a BOL number, which uniquely identifies every single item of cargo), and these need to be filled out in detail to list the content of the package. This means I get to fill out 5 BOL's for my personal stuff as well as some for work items I'm sending back North. When working with these, we need to decide the stowage (warm stow, cool stow +4°C or cool stow -20°C), label each item with cargo number and details, Fragile stickers, this side up stickers and so on…
In addition to that, there's a Customs declaration form, which also needs to have details of what I'm re-importing back into the UK.
I'm glad none of the stuff I'm sending is hazardous cargo (e.g. chemicals or batteries) as these come with their own set of problems!
My Plans
I already have lots of ideas for what to do after finishing here. My rough plan for traveling back home is:
First, I'll spend anything between 7 and 10 days on the RRS Ernest Shackleton sailing North to the Falkland Islands. I hope we'll see lots of cool icebergs and some wild life. Apparently the Weddel Sea is quite popular with seals and whales, so we should hopefully see both.
After that, I'll spend some time in the Falklands. I'm planning to stay on the Shack for the first few days and just go exploring the main island, after which I'll be traveling for 4 days to the north western corner of the Falklands, to the Saunders Island.
Next, I'll be flying to Punta Arenas in Chile and will spend there another 4-5 days. I'm planning, if the time permits, to take a bus trip to Ushuaia in Argentina from there for a day or two, as it's one of those places that you'll never visit if you're not going there for a reason. We will see how that goes.
After that, I'm traveling to Barcelona in Spain (via Santiago de Chile and Madrid) to spend a week there with a very special person.
Finally, I'll be making my way home to Poland, to see my folks and some friends and generally spend some time there. There might be a holiday or two planned for that time, but I'll let you know more closer to the time.
I will then go to my other home, to Ireland, to visit my friends there and sort out a few things, and then go back to the UK to Cambridge to start working with BAS again in July, getting ready for Antarctica, take two!
More importantly, it's the first time ever (at least in my adult life) that I will have three or four months off, without having to work and yet completely worry free. I know I have the next job lined up, and I have the possibility to just enjoy my time doing whatever strikes my fancy. This is different than holidays, where you're trying to cram as much as you can into a really short time. This is giving me an opportunity to sit down and relax, contemplate, think of my experience here, think of my life and what the future may bring, and just generally enjoy the moment. I'm really looking forward to all that.