Last night we had a Pizza Night!
Gerard our Chef, along with James the Doc, were running Papa G's Pizzeria and serving all sorts of tasty pizza. Following is an excerpt from the Menu about the pizza restaurant:
About Papa G's
Having studied beneath the famed pizza maker Giuseppe d'Omino in Huddersfield ("The Napoli of Yorkshire") Papa G has now brought his exacting standards to his own pizza restaurant where the authentic artisan style of traditional Italian pizza is recreated with his own unique twist.
At Papa G's we pride ourselves on using only the finest and freshest products available locally to ensure you'll get a taste sensation you can't forget, and make sure we're the only local pizzeria you'll want to eat in!"
Starters and chilling out playing Xbox
The night started with Papa G serving a mahoosive garlic bread with pesto and olives while the rest of us were chilling out playing a bit of Grand Theft Auto on our Xbox.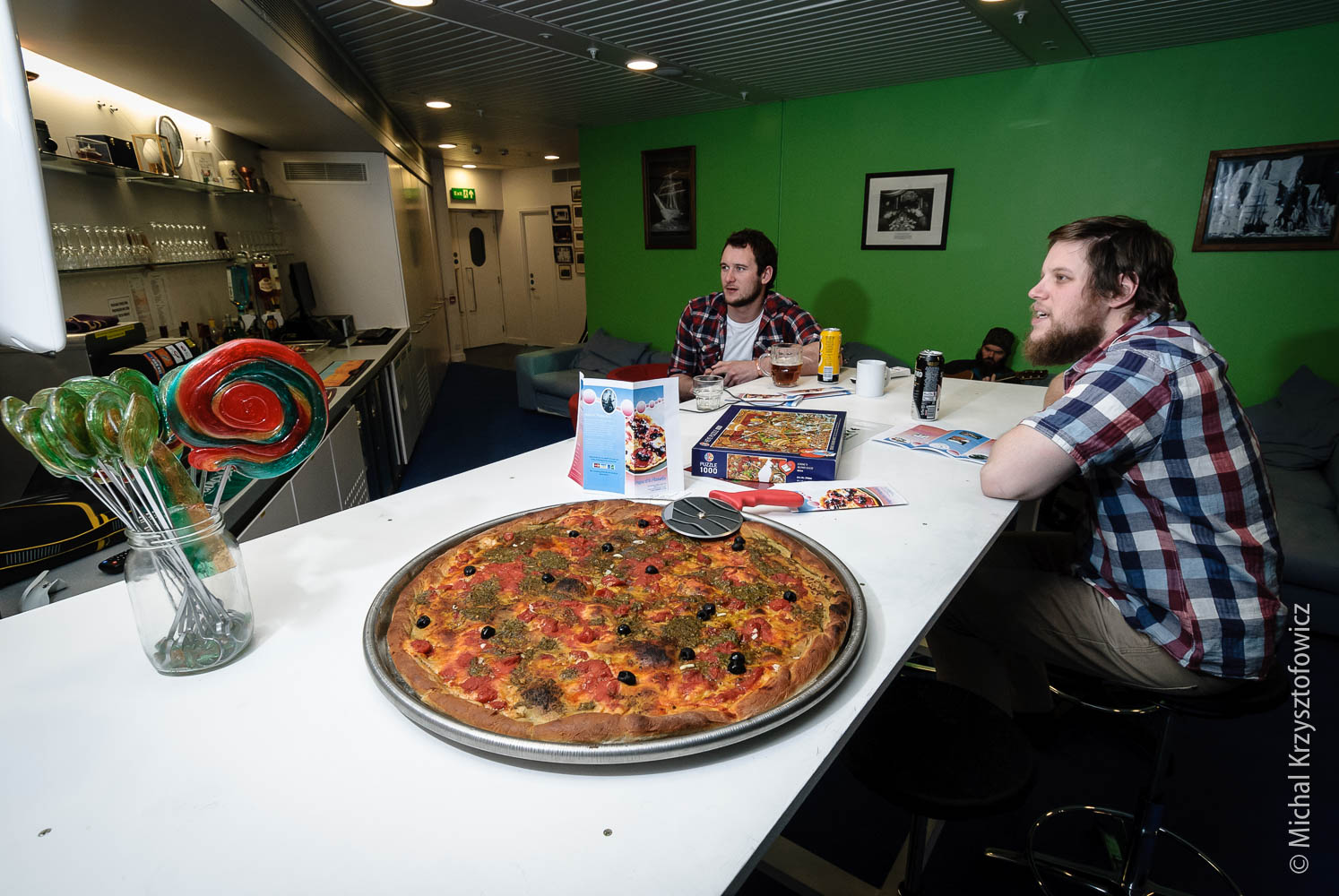 As the news broke out, more and more people arrived to get their slice of the pie: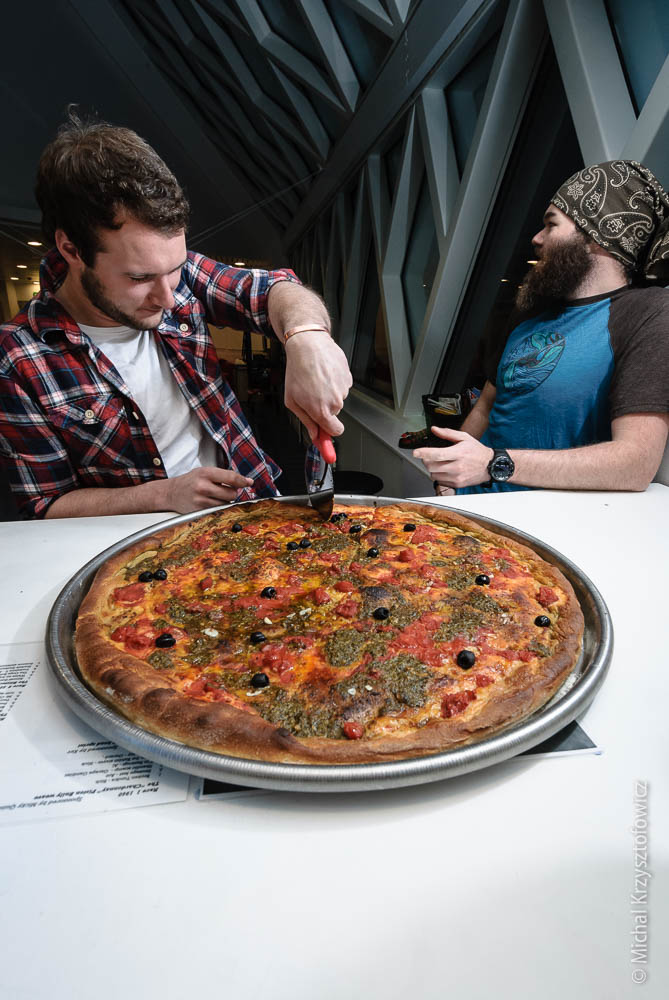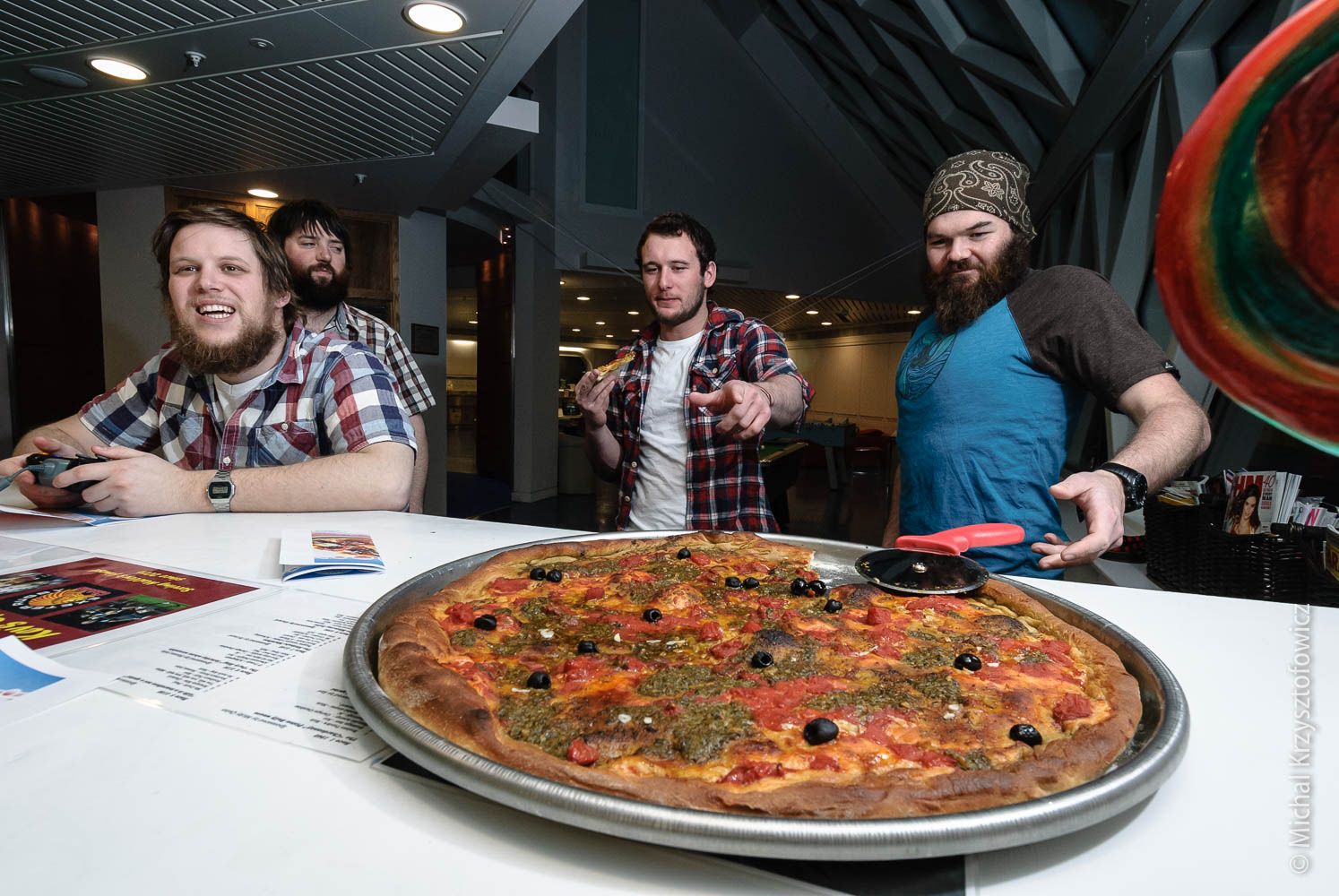 In the mean time, the kitchen at Papa G's was fierce busy getting pizzas ready, according to the orders placed over the phone. Here, Papa G himself, at work: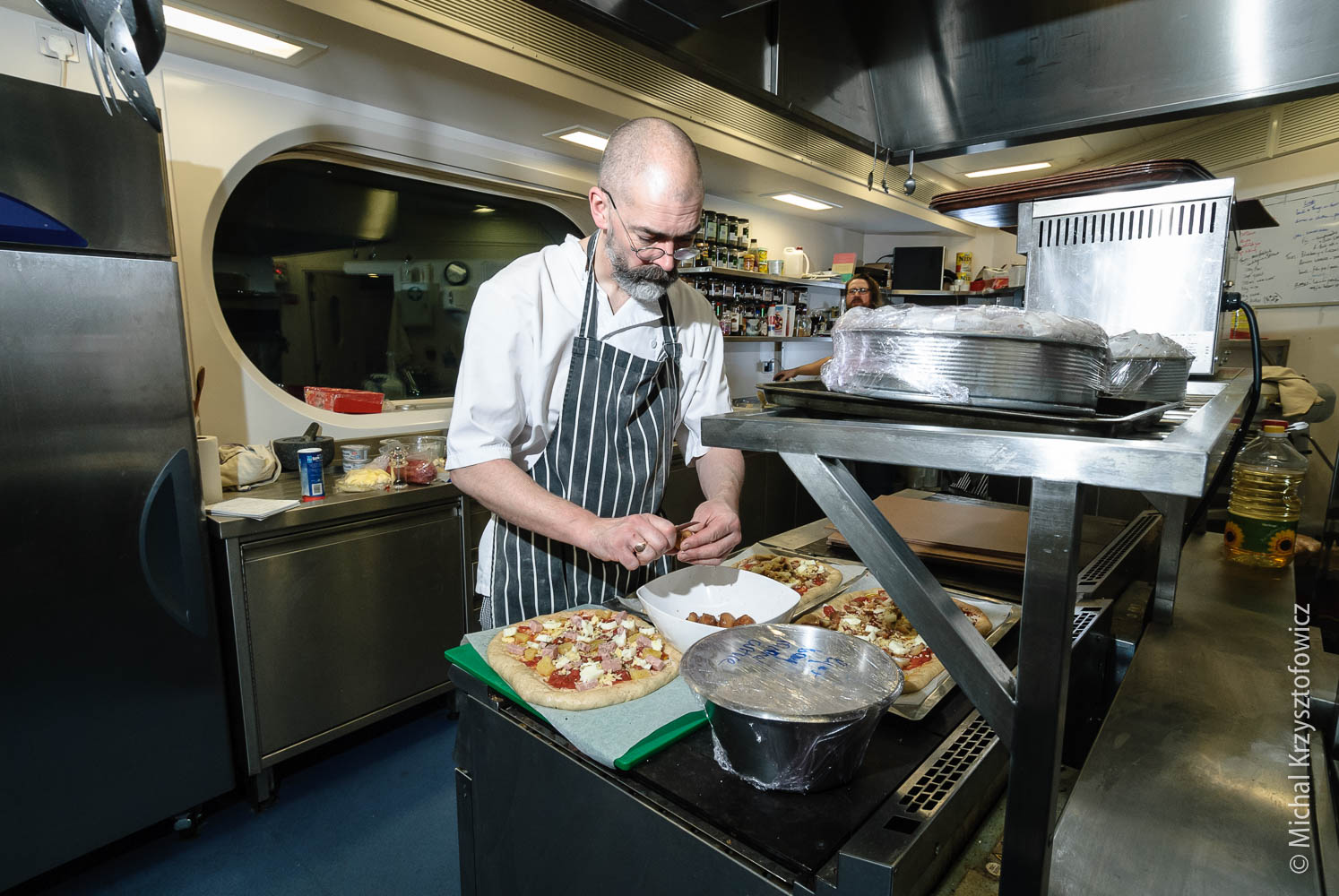 with his brilliant assistant, James Doc: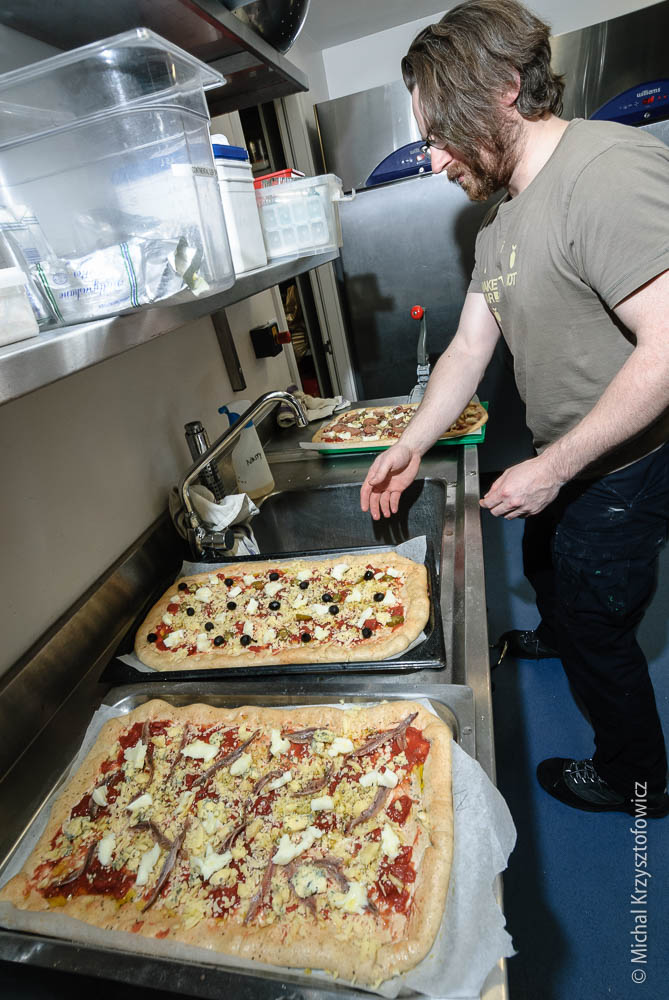 As you can see below, the kitchen was pretty hectic: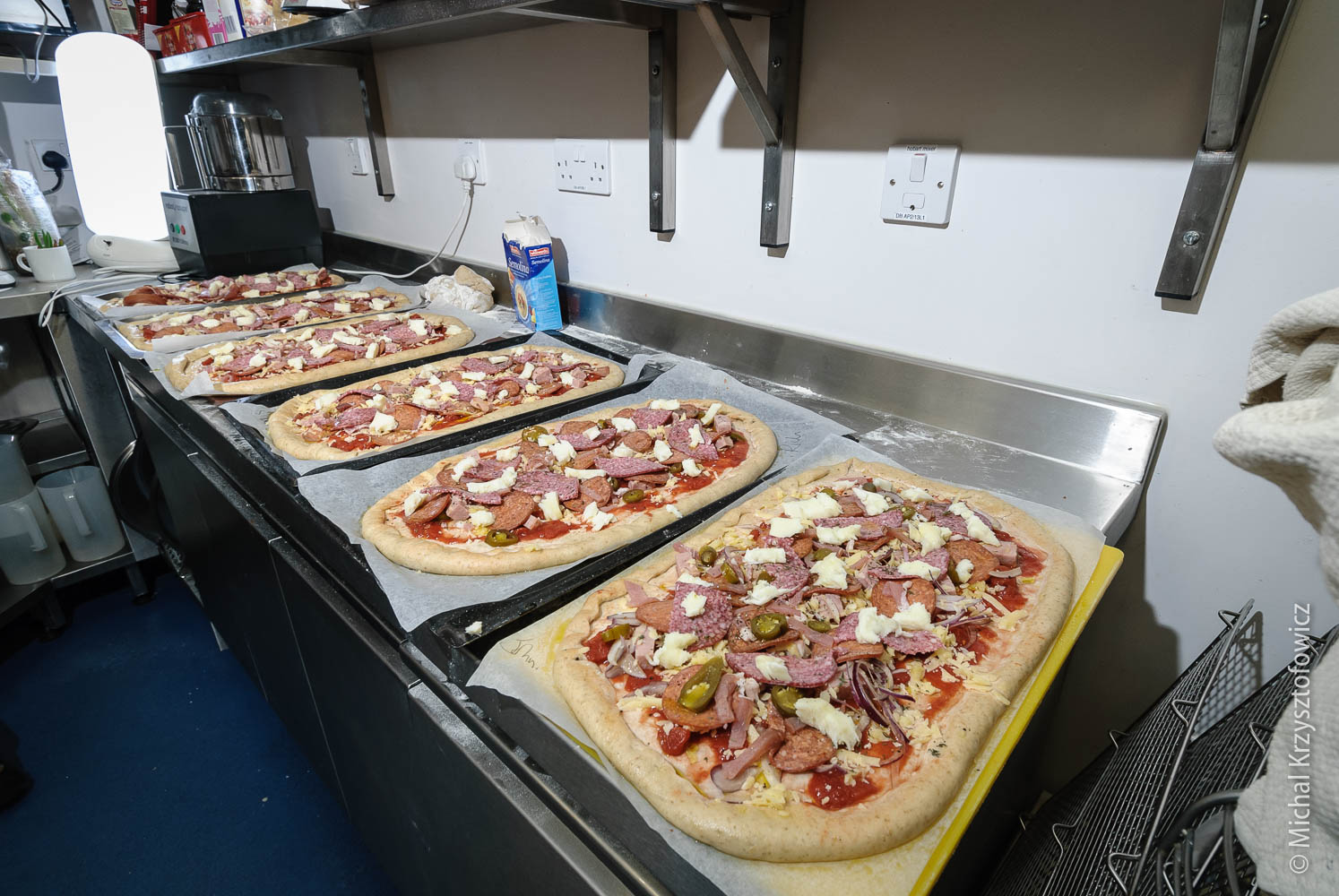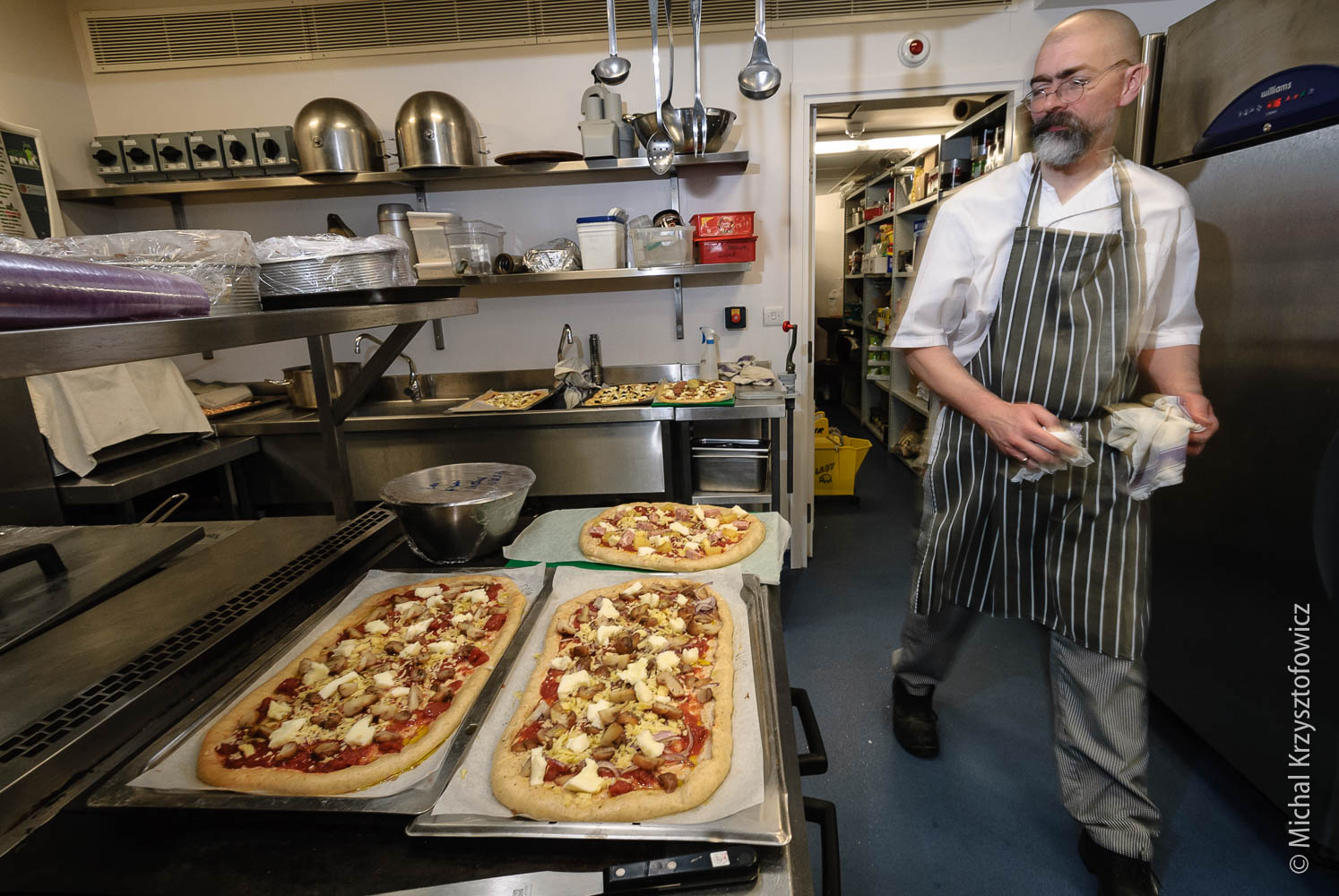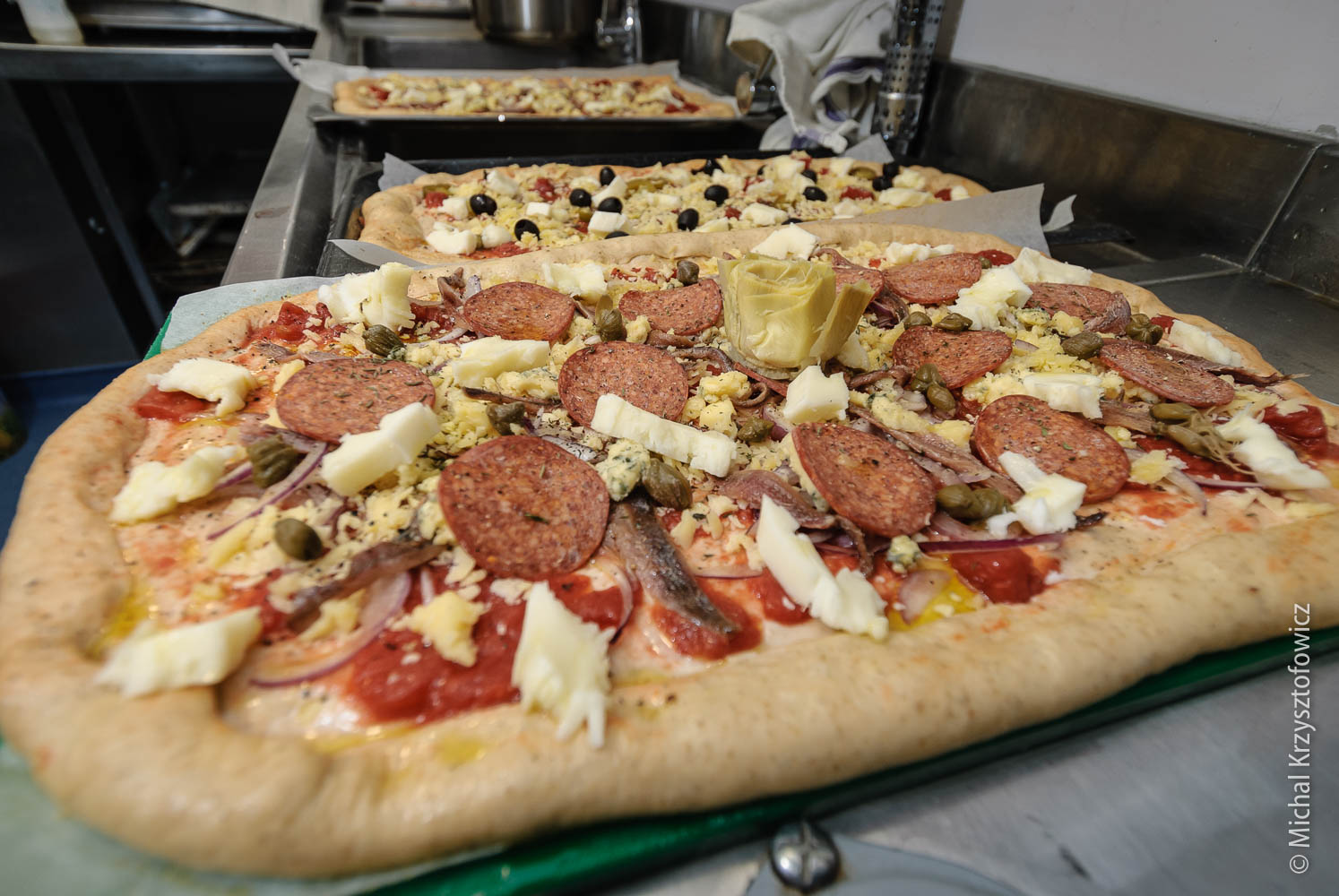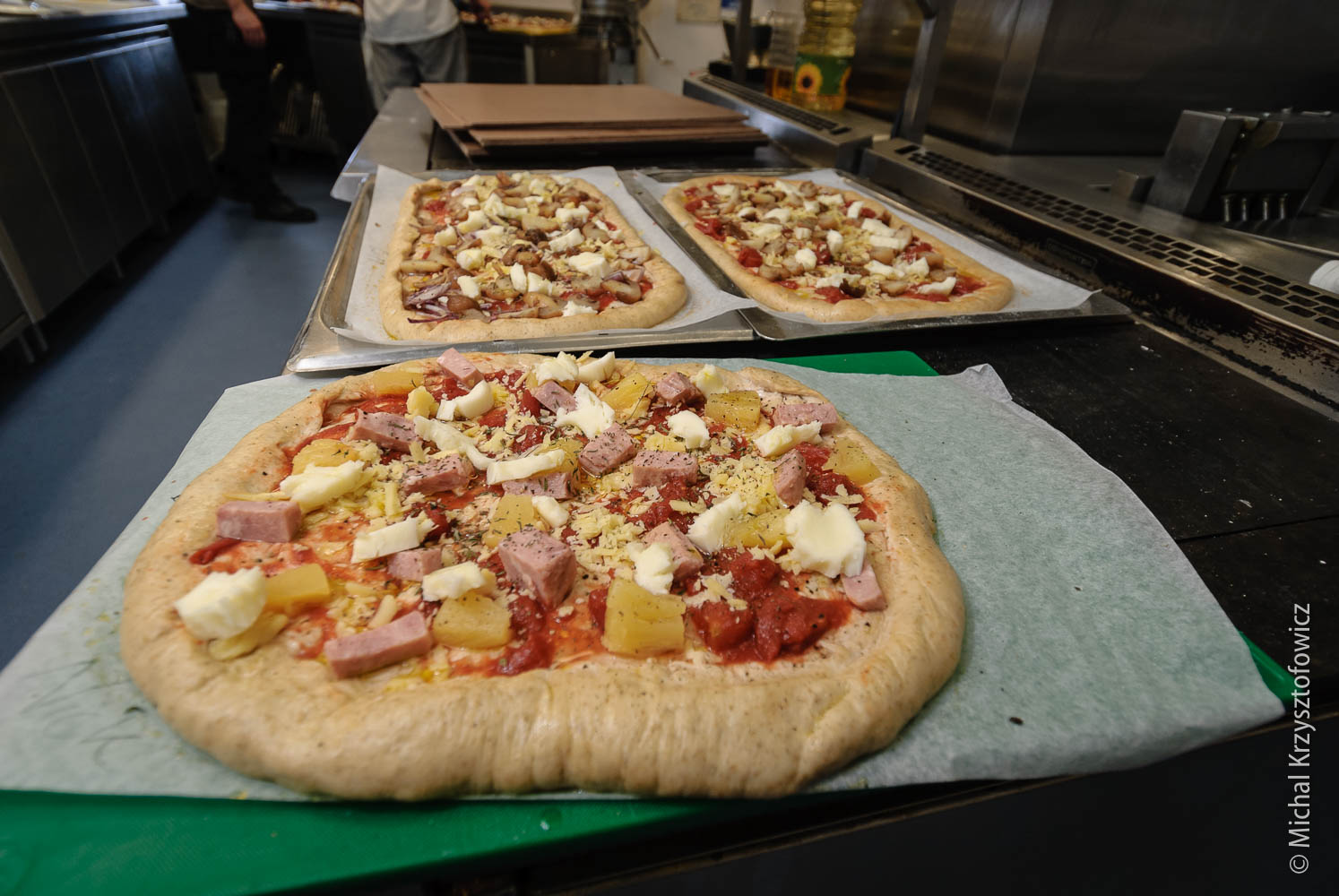 Papa G adding some final touches to the unique pizza flavour: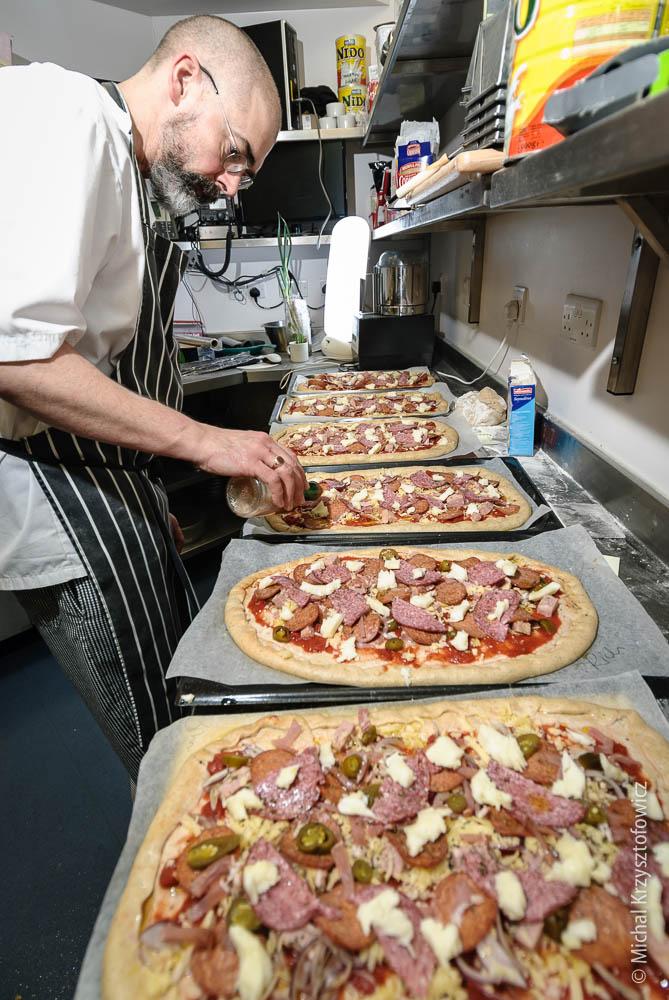 Ant, a Happy Customer (is he singing?):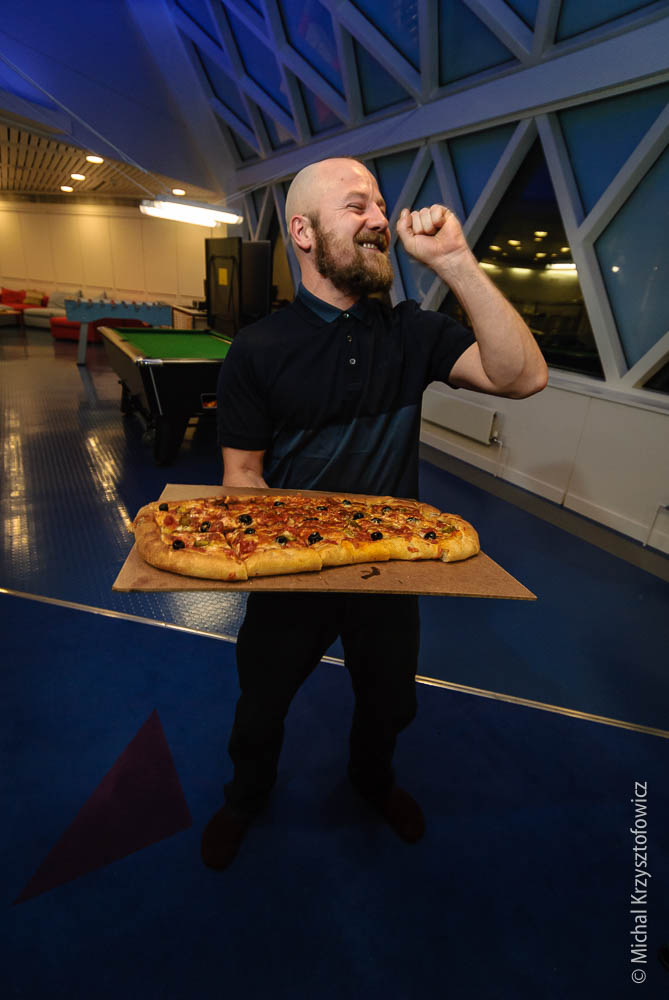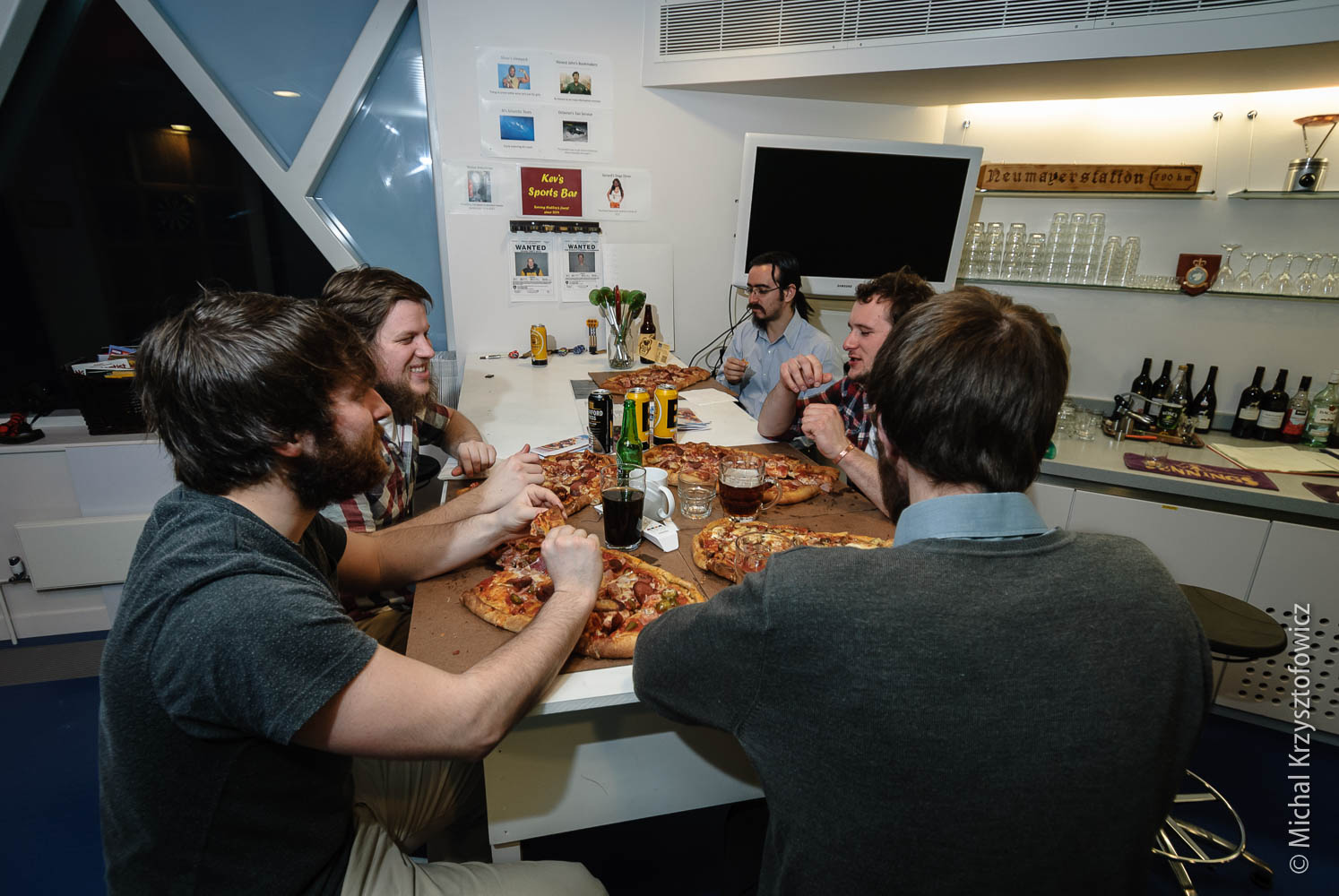 Finally my own Pizza. Antarctic Style.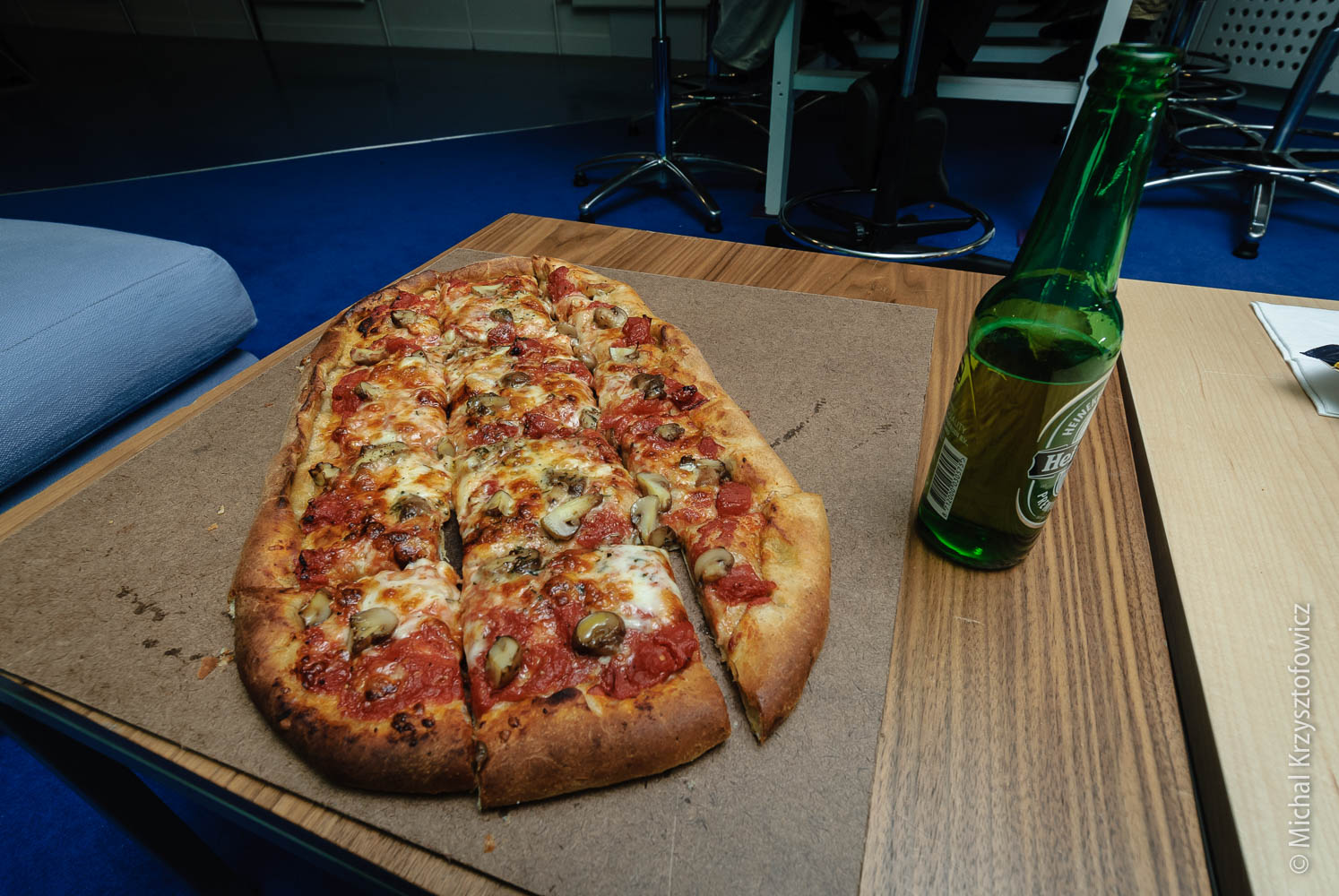 And some obligatory pictures of the Menu: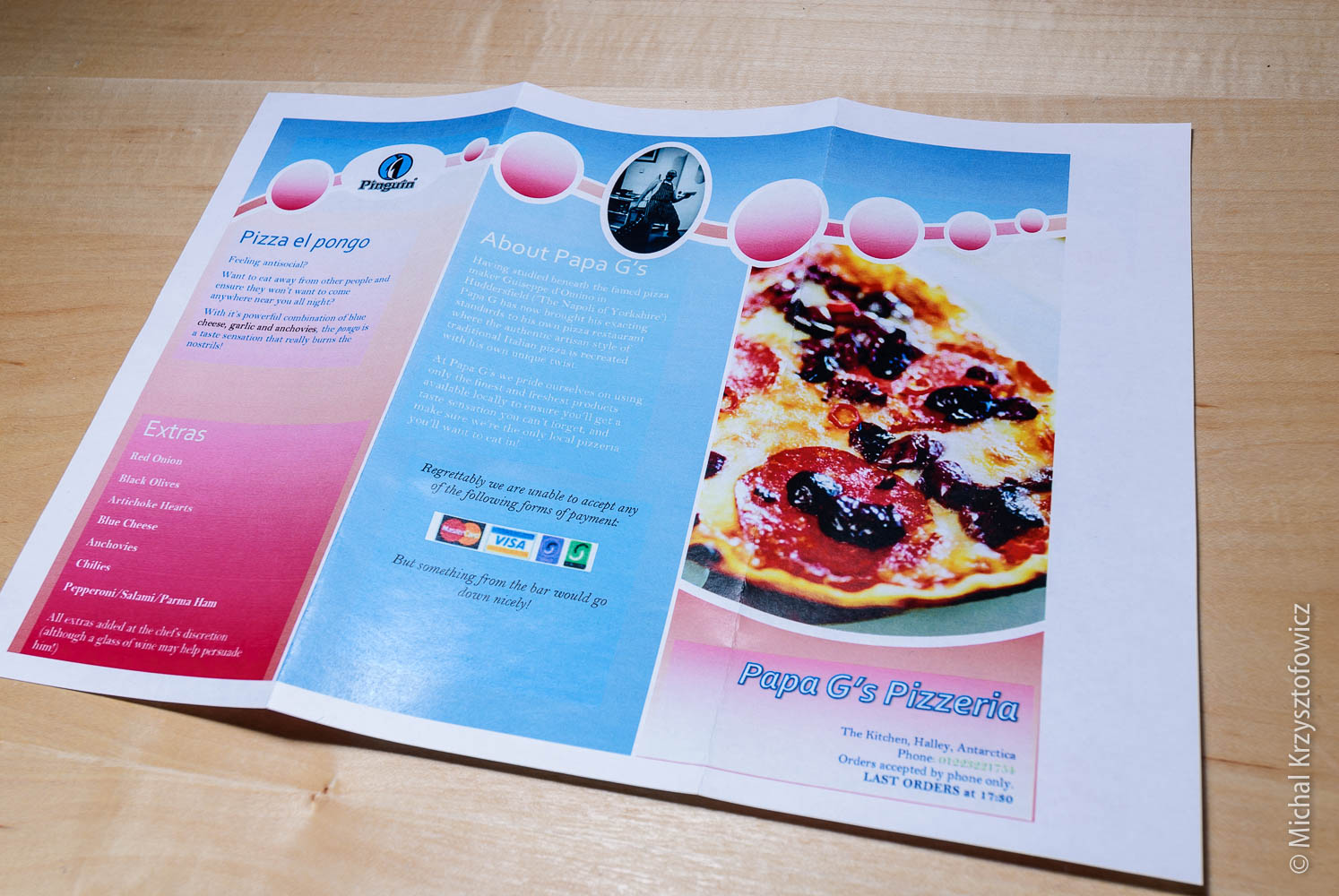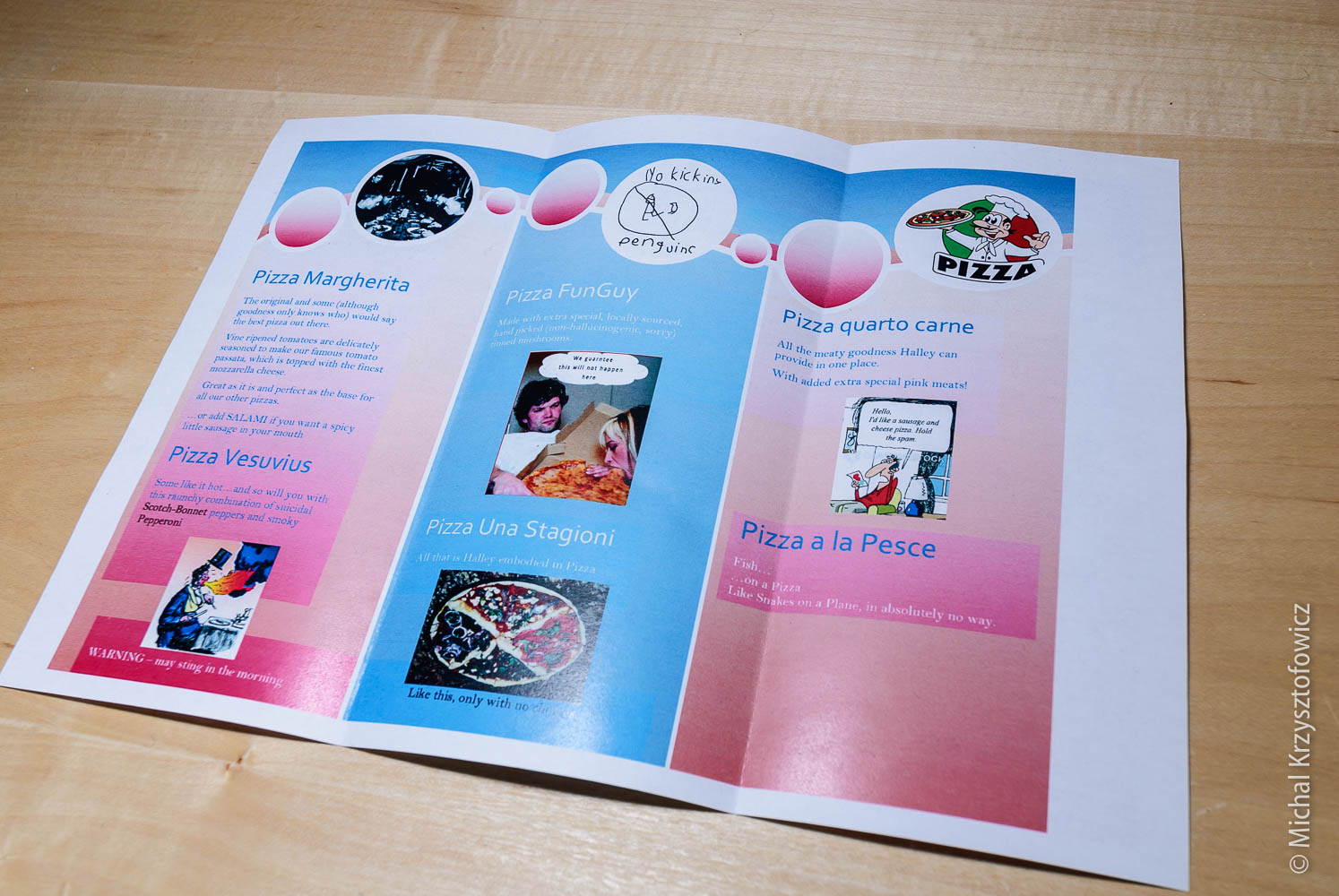 Menu:
Just to give you a taste of what the pizza was like (even though this won't do it justice!), here's the transcription of the menu:
Pizza Margherita
The original and some (although goodness only knows who) would say the best pizza out there.
Vine ripened tomatoes are delicately seasoned to make our famous tomato passata, which is topped with the finest mozarella cheese.
Great as it is and perfect as the base for all our other pizzas.
…or add SALAMI if you want a spicy little sausage in your mouth.
Pizza Vesuvius
Some like it hot… and so will you with this raunchy combination of suicidal Scotch-Bonnet peppers and smoky Pepperoni.
(WARNING – may sting in the morning)
Pizza FunGuy
Made with extra special, locally sourced, hand picked (non-hallucinogenic, sorry) tinned mushrooms.
Pizza Una Stagioni
All that is Halley embodied in Pizza.
Like this, only with no choices.
Pizza Quarto Carne
All the meaty goodness Halley can provide in one place.
With added extra special pink meats!
Pizza a la Pesce
Fish…
…on a Pizza
Like Snakes on a Plane, in absolutely no way.
Pizza el pongo
Feeling antisocial?
Want to get away from other people and ensure they won't want to come anywhere near you all night?
With it's powerful combination of blue cheese, garlic and anchovies, the pongo is a taste sensation that really burns the nostrils!
Thank you, Papa G and James Doc, for a beautiful and tasty pizza!