The last few weeks have been very busy for me between finishing the hand-over, Winter Field Training, the last ship's call, the SAR team training and finally my Winter Trip (which I will write a separate article about). 
So just in a few words, with a couple of pictures thrown into the mix…
Handover
The handover with Jonas, my predecessor, is pretty much complete and now I'm on my own. I feel I got as good a handover as ever and I'd like to think I'm well prepared for what awaits me. 
There's some software development and scripting in store for me, which includes learning new programming languages and improving programming skills, some projects on the servers and the infrastructure, and quite a bit of just general sysadmin tasks. I'm really looking forward to diving into all this now!
Winter Field Training
We used the opportunity to go to Creek 3 (which is one of the sites near Halley Station, by the sea) to spend the night there in preparation for the Winter Trips. 
We pitched the tents, prepared some food cooking on Primus stoves and used Tilly lamps for heat, had a walk towards the edge of the ice shelf and the sea ice, and practiced some of the crevasse rescue skills (fall arrests and winching from crevasses using the 5-to-1 pulley system).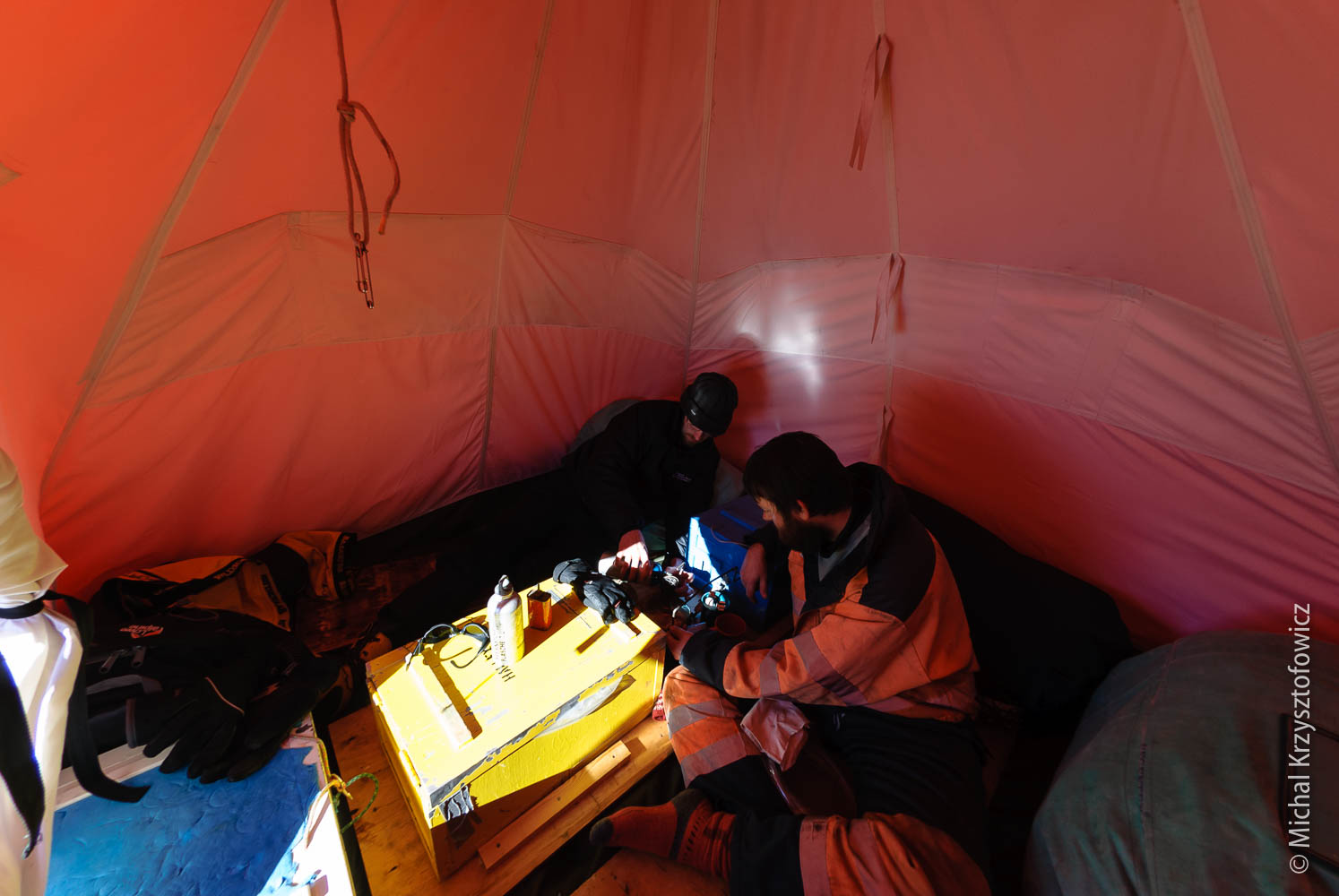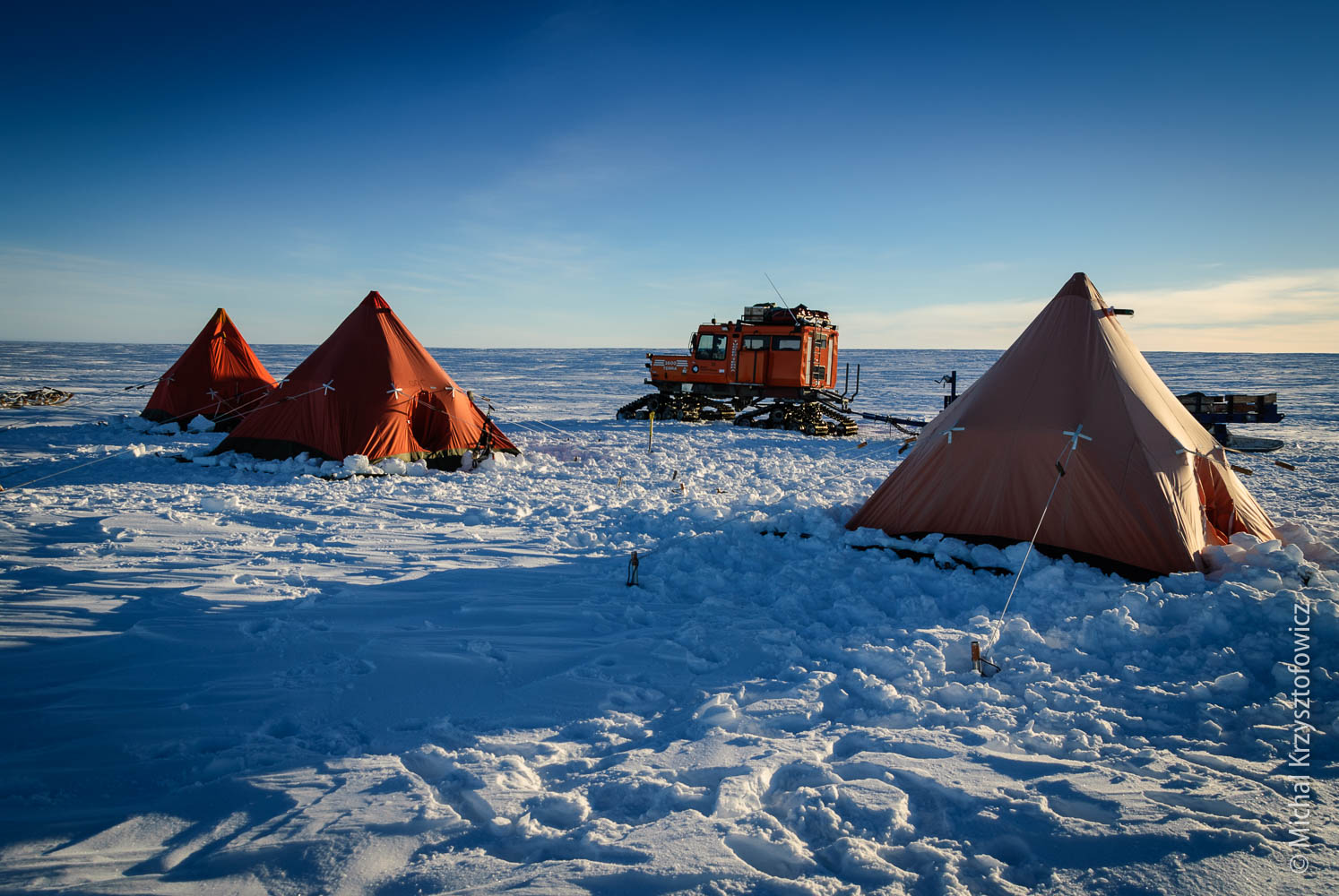 RRS Ernest Shackleton's final departure
The Shack has finally left for their journey back to the UK. This is it — it's just us now! 
We went to N9 to wave the Shack good bye and light up some flares, and take a few shots. The weather was cracking!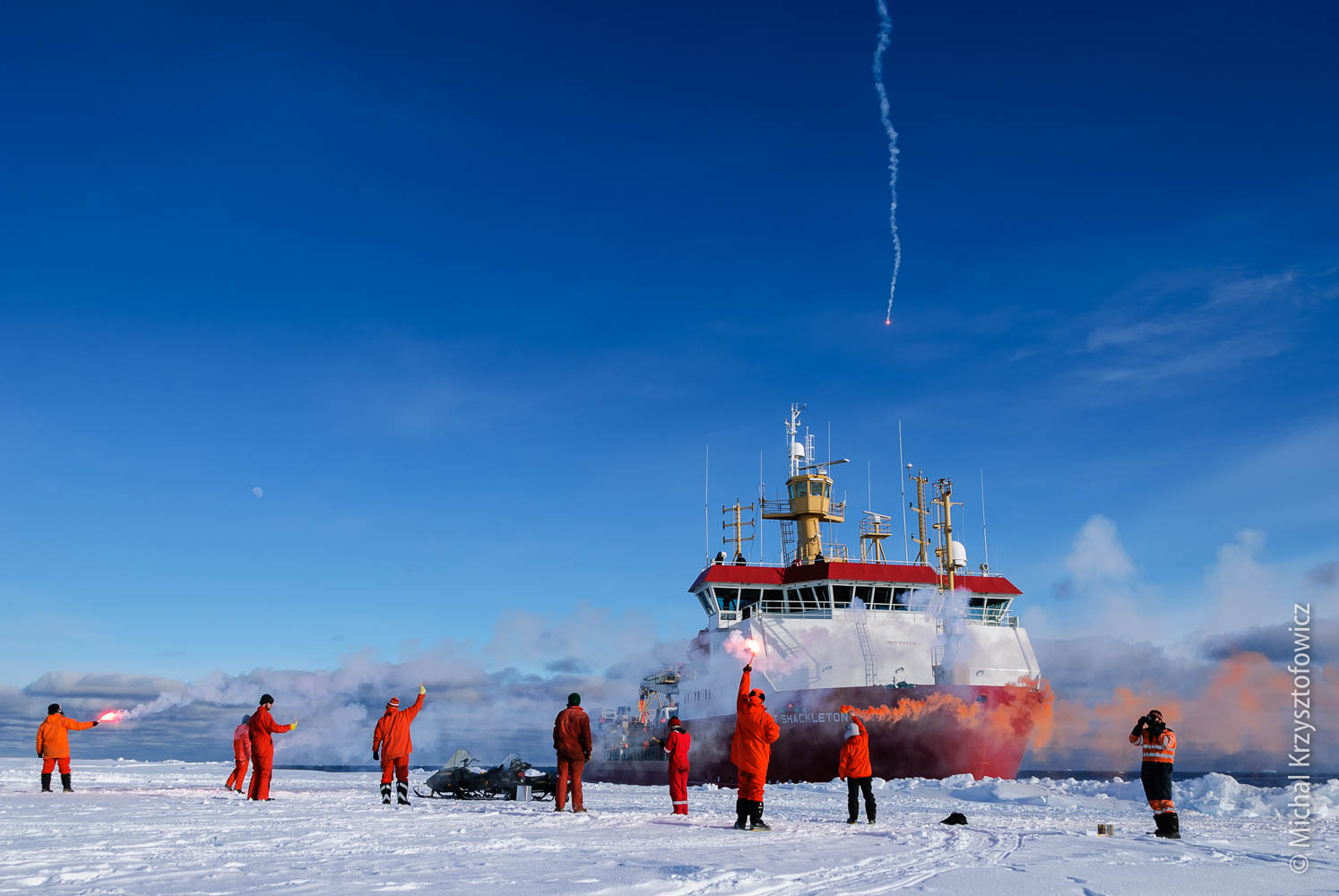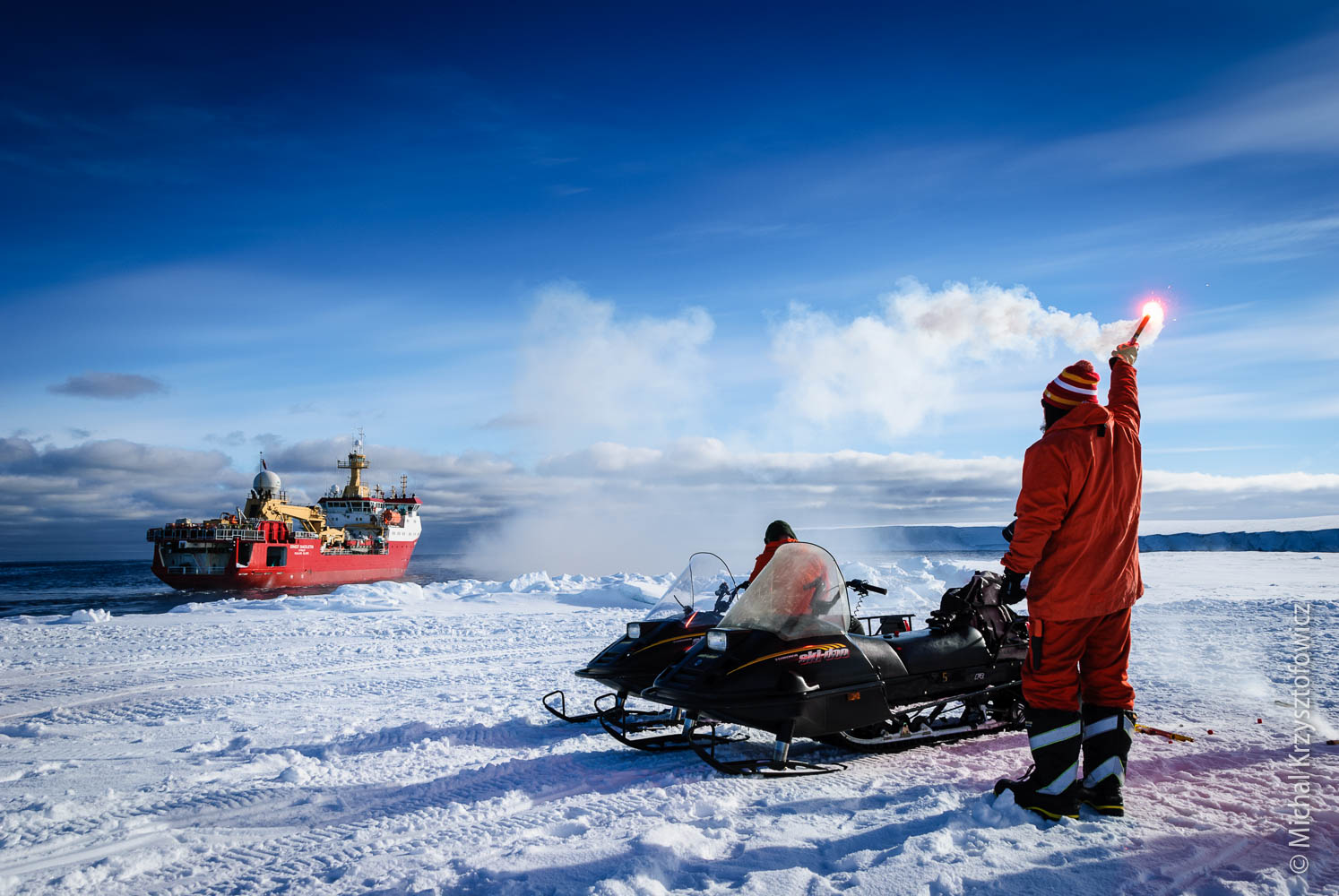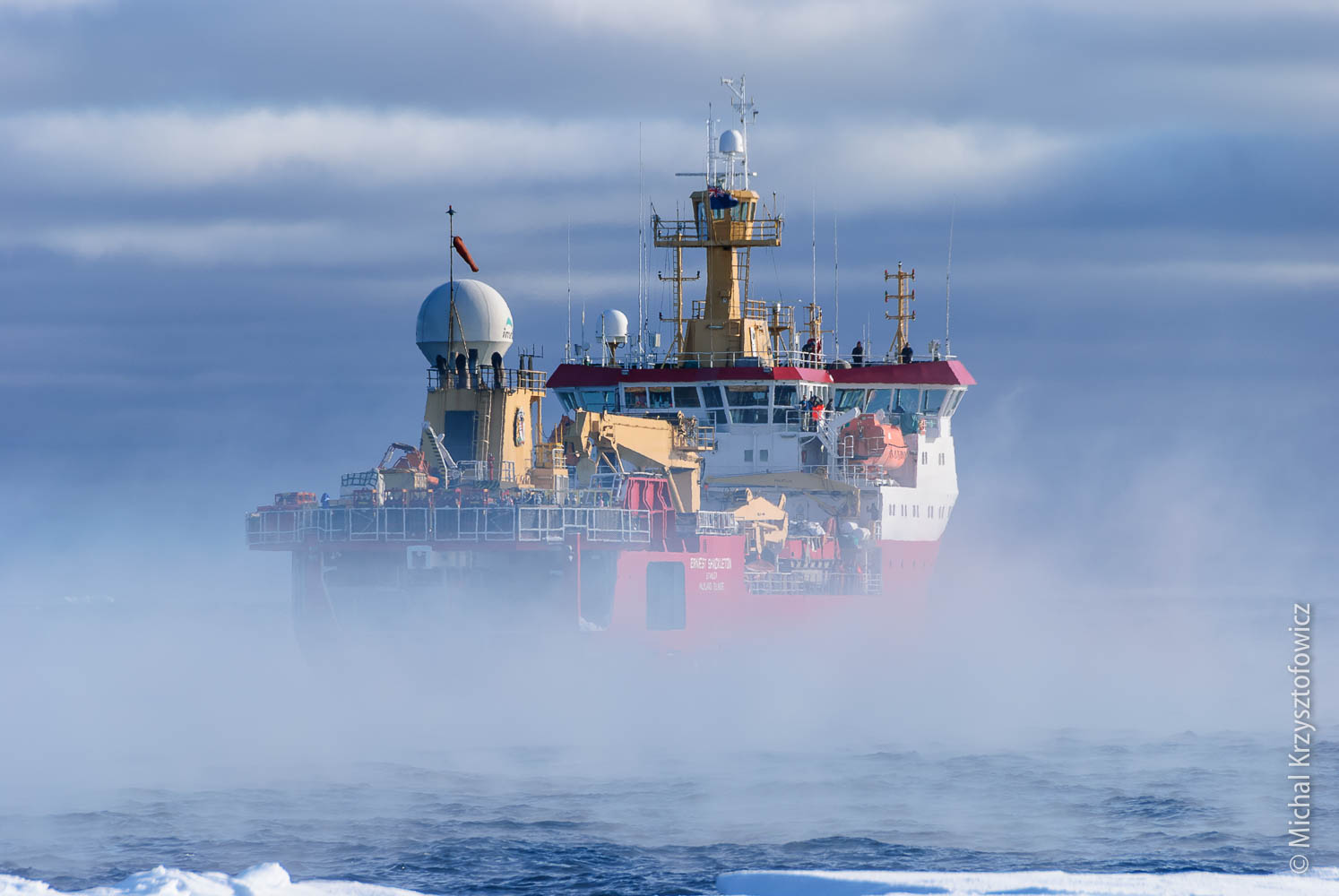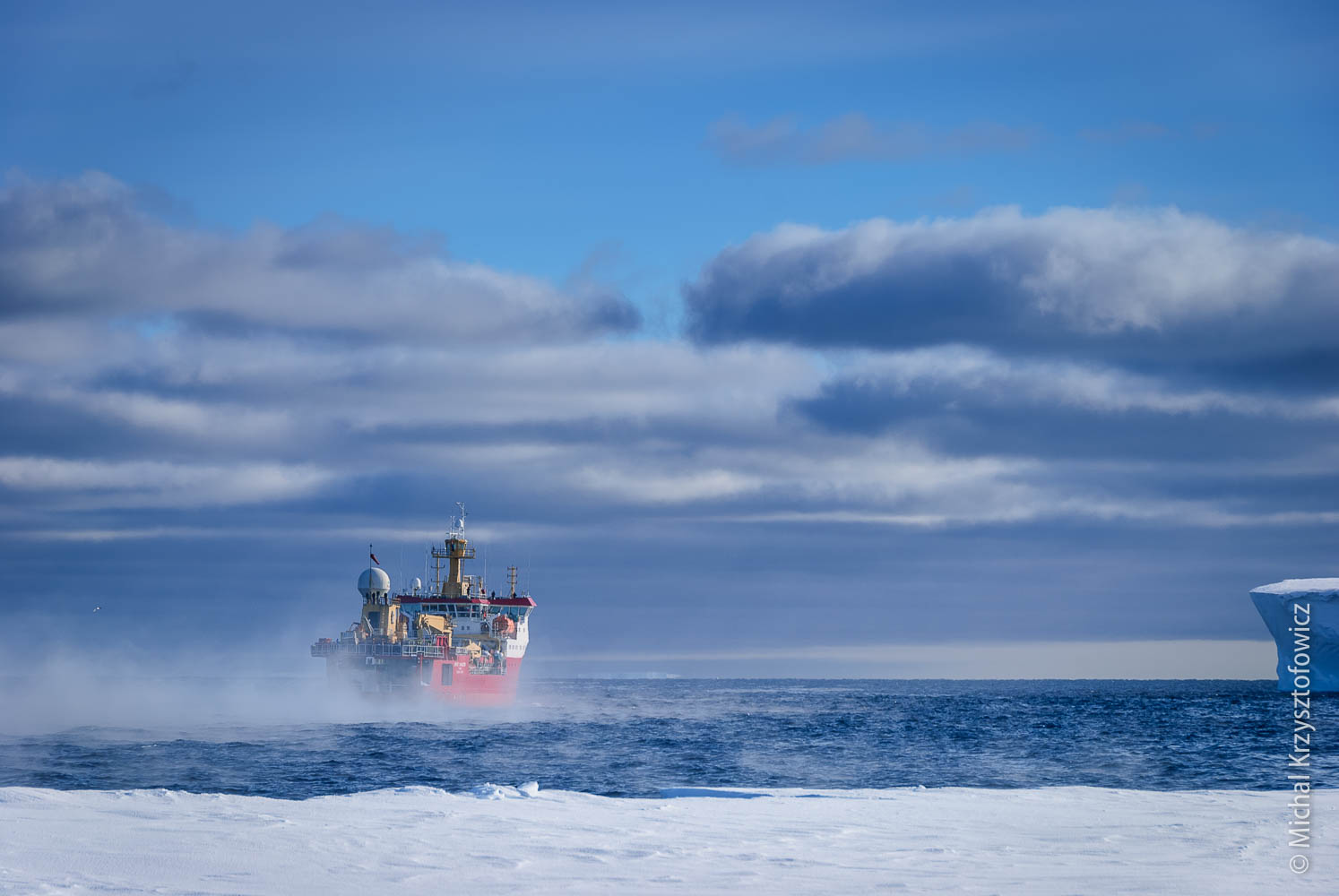 SAR Training
I've been selected to be a part of the SAR (Search and Rescue) team. Each year there needs to be 4-6 people dedicated to the SAR duties. Their role is to provide assistance to the field parties should they get in trouble (this might mean going to retrieve or fix a faulty vehicle, or bringing an injured person back to camp, or any other emergency) or even to external parties who happen to be in the area (loosely defined as somewhere within a flight distance from Halley).
Anyways, we were all issued with personal climbing kit and got some extra training in the following:
abseiling and jumaring, which includes switching from one to the other (as if we were to descend into a crevasse, provide assistance there and jumar back up)
building snow and ice anchors using the kit we're likely to have on us (snow stakes, ice screws, ice axes or skidoos)
a talk and presentation with our Station Doc, James, on stretchers etc. and the content of the medical box
search patterns and relocating ourselves and a lost party
navigation
It was all a fully packed but a cracking day!